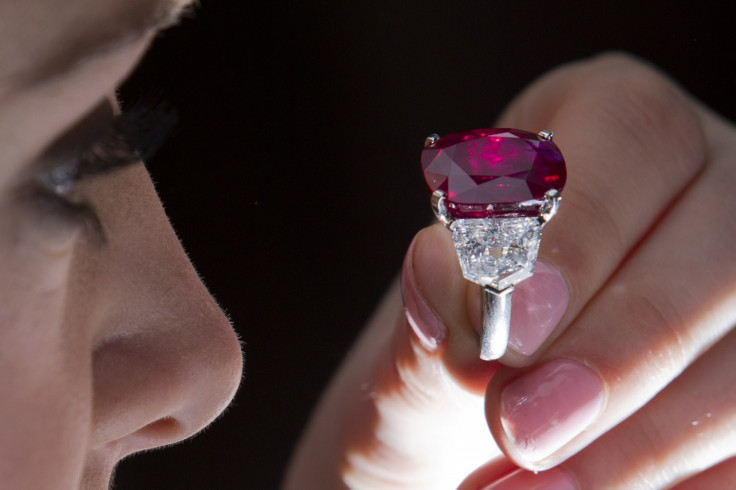 A 25.59 carat "pigeon blood" ruby sold for $30.33m (£19m) at auction in Geneva, making it the most expensive precious stone that is not a diamond ever sold.
Sold as part of a collection of Cartier jewels, the Sunrise Ruby from Burma went to an anonymous bidder.
Smashing the $18m price it was expected to fetch, it is the most expensive ruby ever sold at auction.
"The Sunrise Ruby sold for just over $30m, $30.3m, which is I think over three times the previous record, which was for the Graff Ruby," said David Bennett, head of Sotheby's international jewellery division, referring to a stone sold in November.
Speaking to AFP, Bennett described the large, blood red stone as among the "rarest" of all the gemstones.
"I mean, in 40 years I've ever only seen one this colour, this size, so they are beyond rare," Bennett said.
Among other items sold was the Historic Pink, a vivid pink diamond weighing 8.72 carats which once belonged to Napoleon Bonaparte's niece, Princess Mathilde.
It had been kept in a bank vault since the 1940s, and sold for $15.9m.
Neither the buyer nor the seller were identified.
Sotheby's said the market for rare coloured precious stones was booming, and in October 2014, an 8.41 carat pink diamond sold for $17.8m at auction.