Royal Bank of Scotland (RBS) has agreed to pay $1.1bn (£846m) to the National Credit Union Administration (NCUA), a US federal agency which regulates credit unions, to settle two legal claims in the US for allegedly mis-selling mortgage securities to credit unions, in the run-up to the 2008 financial crisis.
The Edinburgh-based bank said the settlement would not affect its core capital ratio. It explained this was because it was "substantially covered by existing provisions", which as of the end of June, stood at £3.8bn ($4.94bn).
This is not the only lawsuit against RBS in the US. It is said to be currently defending about 15 civil lawsuits there. Some of these have been filed by other US regulators such as the Department of Justice (DoJ) and the Federal Housing Finance Agency.
On Tuesday (27 September) Ross McEwan, CEO at RBS, said in a Bank of America Merrill Lynch conference, that it would continue to make efforts towards resolving its US mortgage-related lawsuits this year and the next. "These are going to result in substantial additional conduct provisions and noise but we remain focused on the task at hand of continuing to build a really good bank for customers and investors," he added.
The settlement follows Deutsche Bank being asked by the DoJ in September to pay $14bn to settle civil claims. These were related to the German bank's issuance and underwriting of residential mortgage-backed securities (RMBS) during the 2005-2007 period. According to the Financial Times, these moves by the US regulators showed that their focus had shifted to European banks.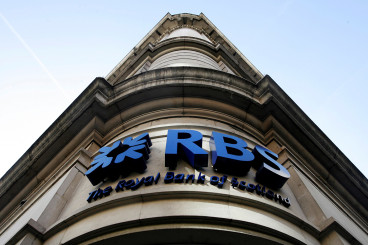 For the NCUA, the payment comes on top of a prior RBS settlement in 2015 where the bank had agreed to pay $129.6m to resolve a similar lawsuit. Also, it brings the NCUA's total recoveries against various banks in relation to such mis-selling of mortgage-backed securities to $4.3bn.
The US regulator said that as part of the current settlement, RBS will not admit to any fault from its side. It added that it would pursue other similar lawsuits pending against Swiss banks, Credit Suisse and UBS.
Rick Metsger, chairman at the US agency, said: "NCUA is pleased with today's settlement and fully intends to stay the course in fulfilling its statutory responsibilities to protect the credit union system and to pursue recoveries against financial firms that we maintain contributed to the corporate crisis."