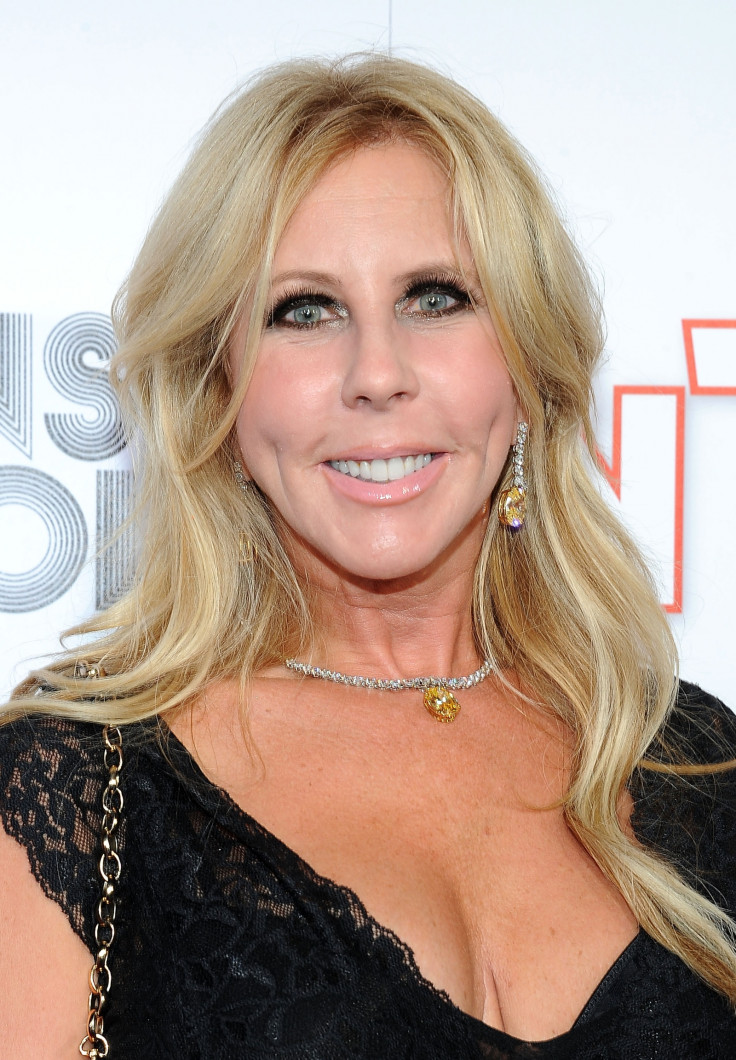 Real Housewives Of Orange County veteran Vicki Gunvalson is back with a different look on season 11 of the Bravo reality show. While the 54-year-old reality star definitely appeared more fit and chic during the season premiere, Vicki revealed that her weight loss was a result of an extreme diet that she followed after breaking up with Brooks Ayers.
"I changed a lot of things. You know, when life give you changes, change everything," the reality star said explaining that her weight loss was motivated by her heartbreak in an interview ahead of the Monday premiere.
On the first episode of season 11 of RHOC, the mother-of-two not only showed off her fit physique, but also a brand new short hairstyle that frames her face.
Vicky opened up during the interview about her drastic weight loss that happened over a period of three months, "I lost 22 pounds," she told ET.
Explaining in detail the strict diet that helped her shed the extra weight, she said, "I cut out all alcohol [I was down to] 500 calories a day. No carbs, so I just did lettuce and grapefruit in the morning, celery, carrots, whatever it could be. Just very raw, and then nothing really for lunch. I would just do water, lemon water. Hot lemon water. And then at night, I would just have salad and protein, and it worked!"
The insurance maven had had a very dramatic time last season with a scandal surrounding Ayers lying about his cancer diagnosis. "I do miss Brooks — he was my best friend. The night he moved out, I literally lay in the street crying, begging him not to go," Vicki was reported as saying in a clip. The couple ended their tumultuous four-year relationship in August 2015.
The TV personality has reportedly found love once again in Steve Lodge, a politician. Although, season 11 seems to zero in on her love life once again, Vicky appears to be guarded this time. "I'm protecting my heart, because my heart really got stomped on and it got damaged," she added.
Real Housewives Of Orange County premiered its first episode on Monday night at 9pm EST on Bravo.