Red Band Society: Episode 11 synopsis and where to watch online
Hunter may die and Dash to discover his love.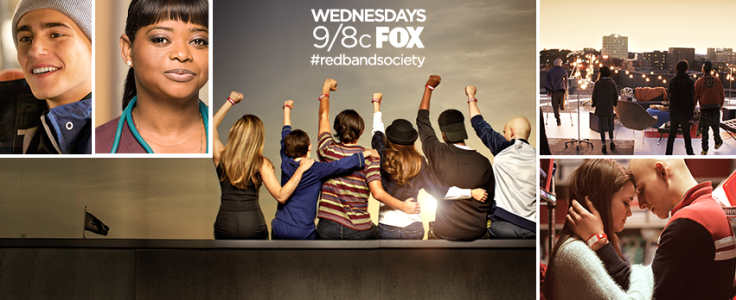 Red Band Society will finally return to air the rest of the episodes before saying a final goodbye to its fans.
Fox's teen medical comedy was cancelled after episode 10 'What I Did For Love' due to low viewership rating. But after fans protested, the network decided to air the remaining episodes of the first season.
The series returns tonight with episode 11 titled 'The Guilted Age' and there are high chances that one fan favourite character will die.
A lot is happening in the Ocean Park Hospital and the upcoming episode will follow Dash and his love interest.
Fans will be able to see a lot of Kara and Hunter but not in the best of their moods as Hunter will be in a critical condition.
In the previous episode, he was allowed to leave the hospital and live his last days at home, but then the hospital gets a liver match for Hunter.
But the promo of the next episode shows that it might be too late for the liver transplant as Kara can be seen crying near him.
"I love you," Kara tells him in the promo. "Please don't die."
The official synopsis for The Guilted Age reads: "Someone's unexpected return reveals a betrayal, while another "red bander" fights for freedom. Then, a battle is lost."
Click here to watch the episode live stream online on Hulu.
Click here to watch the episode online on Fox networks.
The following is the synopsis for the finale which will club the remaining two episodes of the teen drama titled 'We'll Always Have Paris' and 'Waiting For Superman.'
"The group copes with the loss of one of their own, which results in new hope for one of them. Love is in the air as Nurse Jackson and Dr. Naday take things to a new level, however Dash's love interest could cost him his life. Shocking news leads to new hope and Emma and Kara start facing their family issues."
Red Band Society stars Octavia Spencer, Griffin Gluck, Zoe Levin, Dave Annable, Rebecca Rittenhouse, Charlie Rowe, Brian Bradley as Dash, Ciara Bravo, Daren Kagasoff and Nolan Sotillo as Jordi.
© Copyright IBTimes 2023. All rights reserved.