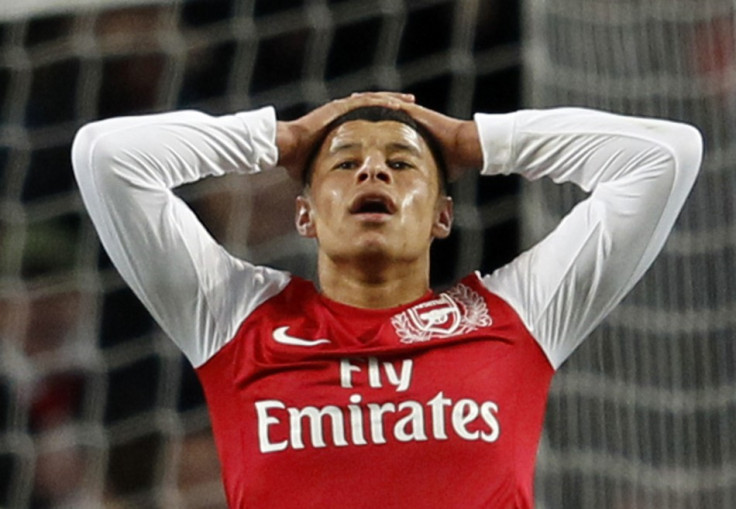 Sky Sports pundit Jamie Redknapp has compared Arsenal youngster Alex Oxlade-Chamberlain to Manchester United talisman Wayne Rooney, suggesting the patently gifted starlet can be a huge talent for Arsene Wenger's side for many years.
Although Arsenal succumbed to the defending champions at the Emirates on Sunday, Redknapp believes Wenger's decision to start Oxlade-Chamberlain was vindicated with an eye-catching and assured performance.
Arsenal fought off competition from Manchester United to sign the 18-year-old from Southampton in August and the aforementioned football pundit believes the youngster has similar physical attributes to Manchester United's Wayne Rooney and also a fearless streak which belies his inexperience.
"At Arsenal, it was all about something old and something new. Ryan Giggs, 38, ran the first half and then Alex Oxlade-Chamberlain made his mark." Redknapp told The Daily Mail.
"He could be Arsenal's Rooney; he plays in a different role but has the same body shape and strength.
"When Rooney burst on the scene, he was a boy with a man's body. The explosive Ox is similar."
Arsene Wenger's decision to substitute Oxlade-Chamberlain was widely derided by the Emirates on Sunday, particularly as the 18-year-old's replacement, Andrey Arshavin, was culpable for enabling Antonio Valencia to set up Danny Welbeck's winner.
The Arsenal boss, however, was unrepentant over his decision and suggested he didn't need to justify his substitution to anyone.
"I can understand the fans are upset about the substitution, especially when it doesn't work." The Arsenal manager told The Daily Express.
"He had started to fatigue. Arshavin is captain of the Russia national team. You have to justify that he substitutes a guy of 18-year-old, a kid who's playing his second or third game? Let's be serious.
"I've been 30 years in this job and made 50,000 subs and I have to justify every time I make a decision? I stand up for it.
"You want me to blame one player? I will not do that. If I've made a mistake, I'm sorry. It could have happened as well as if he'd stayed on."
The Arsenal manager concluded: "People pay their tickets and are free to express their emotions. It does not mean they're always right."
Arsenal's defeat to Manchester United on Sunday, courtesy of late winner from Welbeck, means the Gunners are five points adrift of the Champions League places.