Oscar-winning actress Reese Witherspoon made her first public appearance, since being arrested for disorderly conduct, at a screening of one her films - Mud - at New York City's Museum of Modern Art. The 37-year-old Hollywood star was accompanied by her husband, Jim Toth, but did not speak to reporters.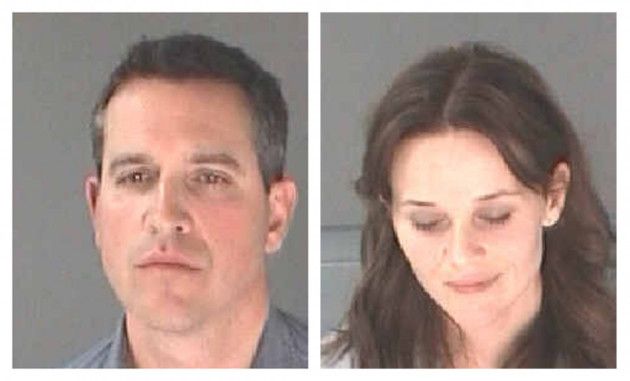 Reese Witherspoon and Toth were pulled over by police in Atlanta, under suspicion of driving while intoxicated. According to the Mail's report, roadside tests revealed Toth's breath registered 0.139 on the Breathalyzer; the legal limit is 0.08.
And while all this was happening, one of the officers reportedly cautioned Witherspoon to remain in the car. The actress disobeyed the policeman's warning, saying she was a "US citizen" and had a right to "stand on American ground".
"Do you know my name?" Witherspoon reportedly asked the officer, "You're about to find out who I am. You're about to be on national news."
The couple were briefly jailed and then released on bail at 3.30am ET (8.30am BST).
The Legally Blonde actress later issued a public statement, apologising for her behaviour.
"Out of respect for the ongoing legal situation, I cannot comment on everything that is being reported right now," Witherspoon said, "But I do want to say, I clearly had one drink too many and I am deeply embarrassed about the things I said. It was definitely a scary situation and I was frightened for my husband, but that is no excuse. I was disrespectful to the officer who was just doing his job. I have nothing but respect for the police and I'm very sorry for my behaviour."
The mother of three is presently in Atlanta shooting her forthcoming drama The Good Lie.
"I can't say anything because I don't know," Mud director Jeff Nichols said, "I literally - the first guy on the press line to say something was the first time I heard about it so I gotta go figure it out."
Mud also stars Matthew McConaughey and is to be released in the US on 26 April. The UK release is set for 10 May.