The European Union has proposed a €700m (£540m; $760m) package of extra aid for Greece and other Balkan states to help them cope with an influx of migrants and refugees. Most of the money will be spent on housing and caring for the thousands of migrants from Syria, Iraq and elsewhere flooding into Europe on a daily basis.
More than one million people crossed the Mediterranean into Europe in 2015, with most of them entering the continent through Greece, while some 131,000 arrived in the continent in the first two months of 2016.
Several European states have tightened border controls and their asylum policy in response to the surging influx, leaving tens of thousands of migrants stranded in Greece. Athens had requested nearly €500m in assistance from the EU in order to cope with 100,000 migrants. Nearly 10,000 people are stranded in the village of Idomeni alone, which lies near the Macedonian border.
'Respect Schengen'
The emergency funding, which needs to be approved by the European Parliament and member states, will be dispersed within Europe in the same way it is distributed in the event of a crisis outside the 28-nation bloc. The proposal allocates €300m (£231m) to member states this year, with €200m (£154m)on offer in both 2017 and 2018.
European Council President Donald Tusk said the continuing crisis was "testing [the European Union] to the limits", and urged member states to uphold the passport-free Schengen zone.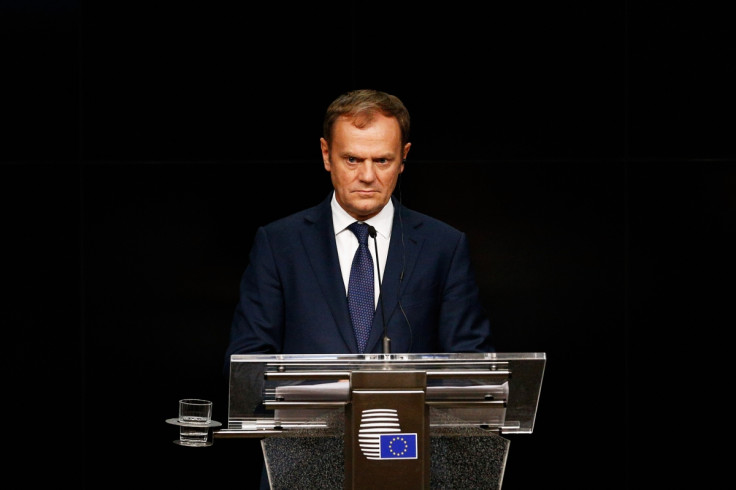 "We have to avoid an illusion that instead of the full respect for Schengen rules, there might be another, easy, and convenient European solution," he said in the Croatian capital Zagreb.
"Respecting the Schengen rules will not solve the migration crisis. But without it we have no chance whatsoever to resolve it. I want to state here very clearly: there is no alternative to respecting Schengen Code," Tusk continued.
"The first priority is to rapidly stem the flows and reduce illegal migration while preserving the integrity of the Schengen area."