Refugee crisis: Austria to crack down on 'economic migrants'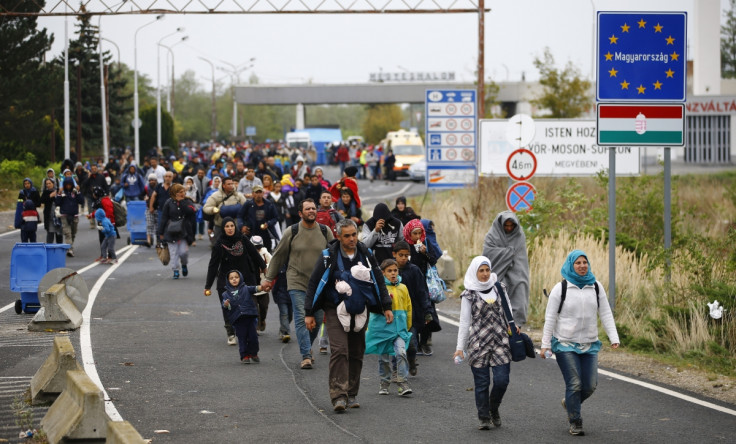 The Austrian government is to crack down on those it deems economic migrants in an attempt to deal with the arrival of more than 90,000 asylum seekers over the past year and has said it will turn away people at its borders if they are not genuine refugees.
The announcement came as the continent scrambles a disjointed response to the migrant crisis which saw a record 1 million people arrive from across Asia, Africa and the Middle East last year. The Austrian Ministry of Interior has said it received three times more asylum seekers in 2015 compared to the previous year.
The Austrian Chancellor Werner Faymann has said it was time for a shift in policy to address the spike in arrivals, Reuters reported. "One thing is certain in any case, shortly, we will be more active at our borders than today. The Germans will also do more," he was quoted as saying.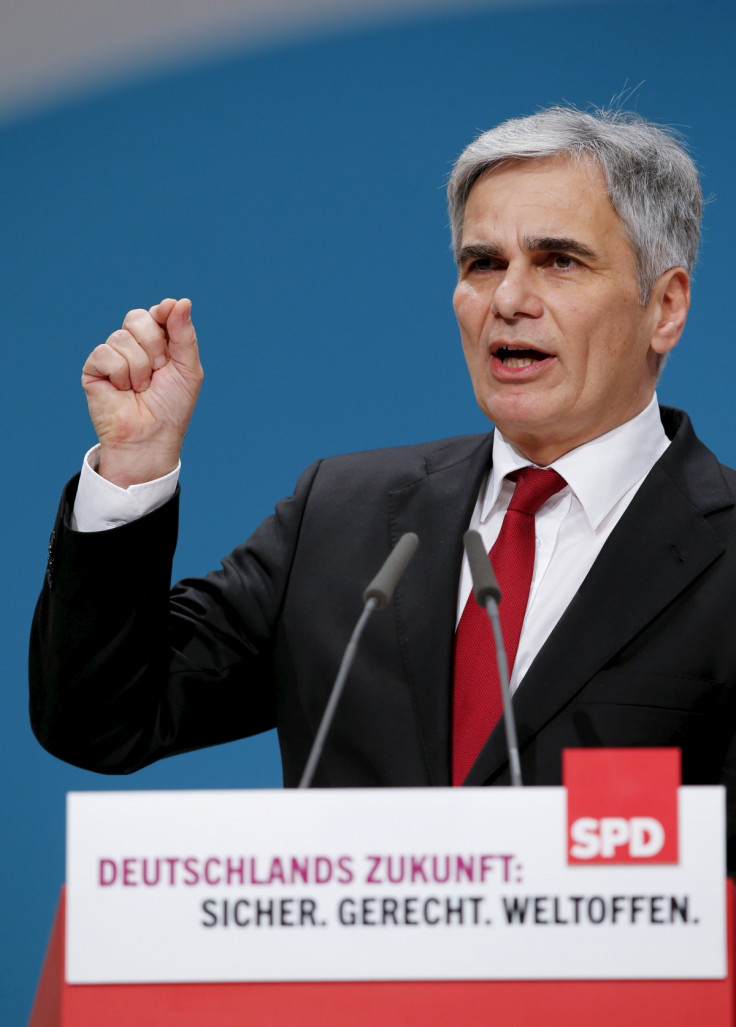 Austrian Chancellor Werner Faymann gives a speech at the Social Democratic Party (SPD) congress in Berlin
Reuters
Faymann added that a legal framework needed to be developed so that states could differentiate more easily between refugees and migrants. "One must transit to a Plan B. That means to intensify policies together with Germany to send back economic migrants and decrease overall numbers," he said.
Faymann, a social democrat like his German counterpart Angela Merkel, has come under pressure from conservative coalition partners as the migrant crisis has intensified. A recent opinion poll in Austria has shown growing support for the country's far right, anti-immigration party, the Freedom Party.
Opinion in Europe, galvanised in favour of accepting refugees particularly from Syria, following the death of Alan Kurdi in the Aegean, has since waned on the issue.
Sexual assaults on New Year's Eve against women outside Cologne train station by alleged Syrian asylum seekers has stoked outrage over the amount of refugees arriving in mainland Europe. Reports of a police cover-up in the wake of similar attacks in Sweden has further angered locals.
© Copyright IBTimes 2023. All rights reserved.