Refugee crisis: UN warns of Lesbos catastrophe if Greece does not step up aid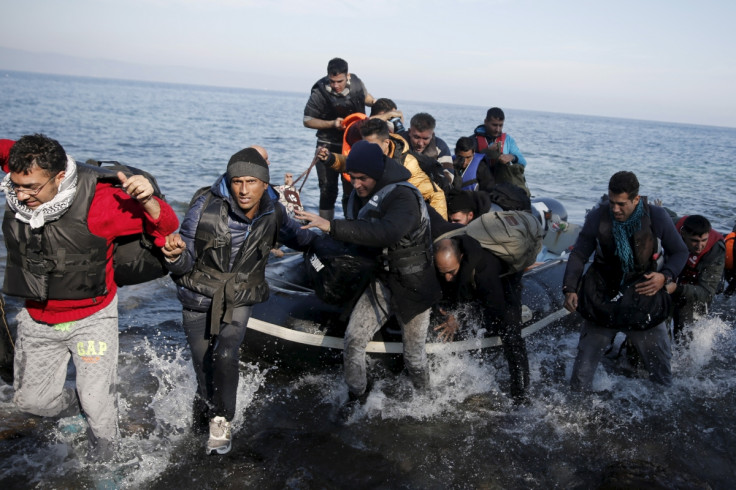 The United Nations has told Greece to expand reception centres in Lesbos before winter arrives as figures show that more than 800,000 migrants and refugees have crossed the Mediterranean to Europe so far this year.
The Aegean Sea island, which lies less than six miles from the Turkish coast, has seen the unrelenting influx of asylum seekers unchanged despite worsening weather conditions, with strong winds and rough seas. Refugees and migrants keep pouring into the islands at a rate of 3,300 a day, straining their capacity to accommodate even a fraction of the people arrived.
"Right now about 12,000 refugees and migrants are on the island and reception capacity is 2,800, so naturally that is going to create tensions between the refugees and the police and local community," Diane Goodman, head of theUN Refugee Agency operations for the emergency, told a Geneva news briefing. "We hope that land will be allocated and that the Greek authorities will be given the funds necessary in order to set up proper reception sites."
Another UN spokesman said the reception conditions and centres remain "overstretched and inadequate", with many people, including women, children and new-born babies, forced to sleep in the open. Greek prime minister Alexis Tsipras admitted the country was unable to cope with the wave of refugees after a visit to the island.
A Greek government source told Reuters that the Syriza-led government spent €1.5bn on reception centres and staff to handle migrants and needed €100m for identification and relocation.
The UN Refugee Agency is establishing a presence at six locations along Lesbos's northern shore to provide immediate life-saving help.
Since January, 806,000 people have made the perilous sea journey to Europe, with some 660,700 of them arriving in Greece and 142,400 landing in Italy.
The agency's deputy director for Europe, Diane Goodman, described the situation in Lesbos as "quite critical".
"Lesbos is the epicentre of the crisis," she said, stressing that the influx might be manageable at the European level but it is "an extreme challenge for an island alone to cope".
© Copyright IBTimes 2023. All rights reserved.