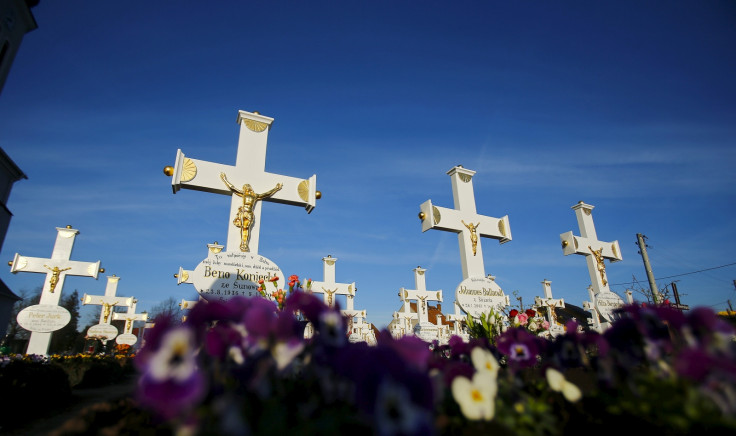 A refugee from Eritrea has been charged with raping a 79-year-old woman in a cemetery in Germany. The pensioner was visiting her sister's grave in Ibbenbueren, North Rhine-Westphalia, on Sunday (24 July), when she was attacked.
A witness called the police after hearing the victim calling for help in the early hours of the morning. The woman received medical treatment for her injuries and was released from hospital on Tuesday (26 July), Bild reported.
The alleged rapist, who has lived in Germany since 2013, had been staying in a hostel for asylum seekers in nearby Horstel, according to Mail online. The suspect, 40, was charged with rape and placed in police custody. He faces 15 years in prison if found guilty of the attack.
Just this month, the German parliament responded to a spate of sex attacks by refugees, with new legislation which both broadens the definition of sex crimes and makes it easier to deport foreign nationals who are found to be sex attackers.
The law "No means No" law, which covers cases where a victim withheld consent but did not physically fight back, was passed with an overwhelming majority.
According to the new legislation, groping now constitutes a sex crime and includes assaults committed by large groups. The measure was passed following public outrage after women were subjected to sex attacks on New Year's Eve in the western city of Cologne.
More than 500 cases of robbery and sexual assault committed by a large group of men of "Arab and North African appearance" were reported. German police identified 31 people, including 18 asylum seekers, who were suspected of playing a role in mass sexual assaults, robberies and violent attacks during the new year celebrations.
More than one million refugees entered the country in 2015 as a result of Angela Merkel's "open door" policy.