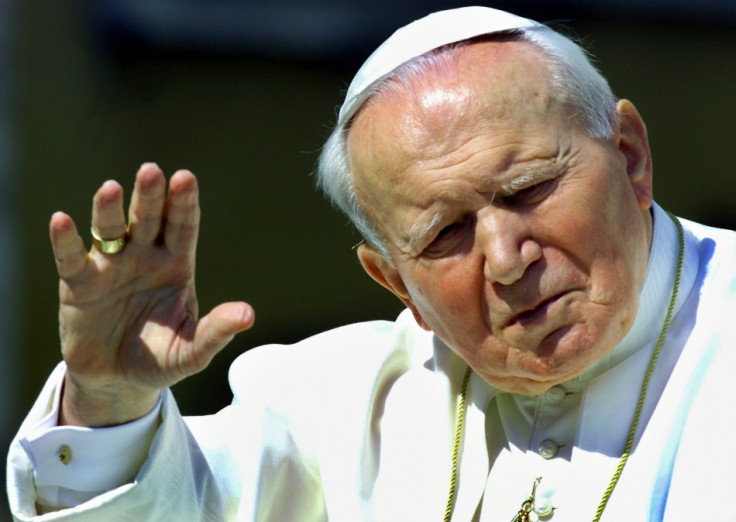 A relic containing the blood of the late Pope John Paul II has been stolen from Cologne Cathedral.
Thieves dislodged a glass container containing a piece of cloth from the base of a statue of the late pontiff, police said.
"Although the material value is low, the spiritual value is a lot bigger," the cathedral's provost Gerd Bachner said, according Deutsche Welle.
The theft was noticed by a visitor to the cathedral who alerted a cathedral usher on Sunday, police revealed in a statement.
The cathedral has displayed the relic since the death of John Paul II in 2005, holding it in a glass case so worshippers could touch it. The pontiff visited the cathedral in 1980, two years into his 27-year leadership of the Catholic Church.