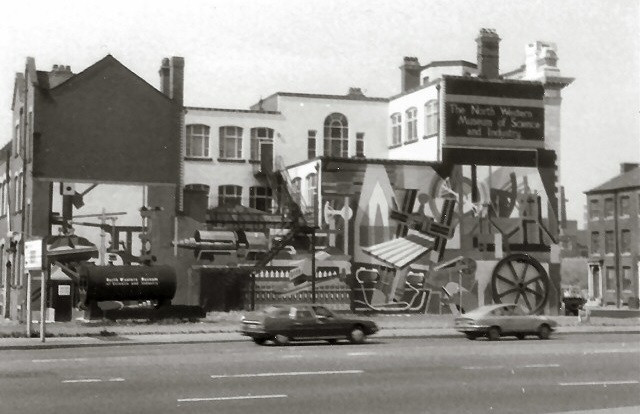 A famous Manchester artist labelled the 'original Banksy' for his street art in the city has been jailed after breaching a restraining order for stalking.
Walter Kershaw, from Rochdale, is best-known for huge murals, dubbed 'house tattoos' painted on the side of houses and industrial buildings in Manchester, elsewhere in the UK and the Americas.
In 2013 the 76-year-old, who works out of his art gallery in Todmorden Road, Rochdale, became infatuated with Catherine Mitchell who had agreed to pose nude for him in 2006.
The pair started a relationship which broke down after a year and Kershaw was handed with a two-year restraining order after he began showering the woman with unwanted attention, gifts and phone calls.
Kershaw was spotted following Mitchell around their hometown of Littleborough on several occasions even driving past her home blowing kisses and putting a portrait of her in his window.
The restraining order prohibited Kershaw from contacting Mitchell or her mother, but this was breached in 2015 and he was given a 16-week suspended prison sentence for two years.
At the time Bury Magistrates' Court heard that Kershaw left a message on an answer machine saying he had "stupendous news" before sending a letter the next day.
His defence said that he wanted to inform Mitchell artwork that she owned of his had gone up in value, reported the Manchester Evening News.
Kershaw, whose best-known work includes the Trafford Park murals, was told not to contact his former partner or her mother, directly or indirectly.
Then in February this year Kershaw saw Mitchell in the Co-op in Littleborough followed her to the till and then into a car park where he attempted to talk to her, Manchester Magistrates's Court heard.
Kershaw has now been jailed for a total of 26-weeks for breaching the restraining order and breaching a suspended sentence order and ordered to pay a £115 victim surcharge.