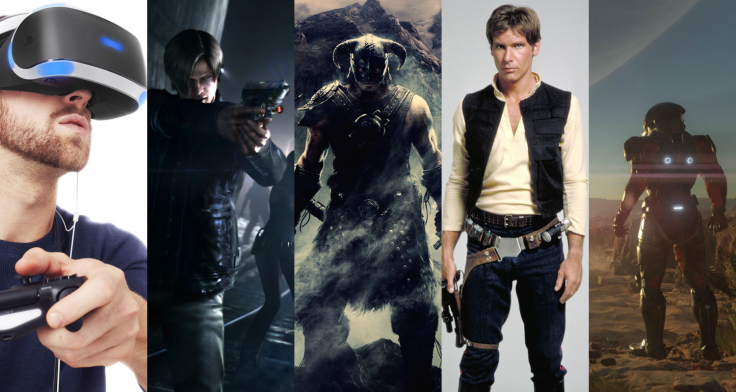 E3 is a week-long cacophony of announcements, trailers and tiresome PR patter from which only a handful of games emerge as the most anticipated among the gaming populace. To be one of the games that leaves people the most excited, it needs either a perfect showing or one completely out of the blue.
We know Gears of War 4, Horizon: Zero Dawn and Watch Dogs 2 will be in attendance, but they're all likely to be shown off in predictable ways – this case, three prolonged single player gameplay demos and a trailer. To make a real, memorable impression, a game announcement needs to spring from nowhere – as three did last year during Sony's historic show.
Below, we run down the games that could steal the show at E3 2016. Some far from certain, others potential announcements and one that's a little bit of a pipe dream.
Resident Evil 7
The timing is just right for Resident Evil 7. This year marks the series' 20th anniversary, and Capcom has admitted that it has a "full-scale offensive" planned for the second half of 2016. Two Resi remasters have already been released this year, and two more are still to come – so what else could that mean but the highly-anticipated, big budget sequel?
Of course Resident Evil 6 wasn't the most well-received game in the series, so for it to steal the E3 spotlight it'll need to pitched just right to fans of the series. In May an industry analyst in Japan claimed Resi 7 would be announced at E3 and that it would be a "clean slate" that goes back to the series' "horror roots". If true, it certainly sounds like the game would be heading in the right direction.
The anticipation for a new Resident Evil is growing, but not at a fever-pitch. If Resi 7 is heading in the right direction, that could well change.
Virtual reality killer app
We may not be able to tell you what that killer app is, but there's no denying the potential impact of a virtual reality game that really gets people excited is huge. If there is a big focus on VR at E3, it'll be from Sony, who are gearing up for the release of PlayStation VR in October.
In the run-up to E3, Sony announced three new PSVR games (Statik, Harmonix Music VR and How We Soar) that may get a bit more attention at E3, but if Sony had something staggering up their sleeve they'd surely save it. Media Molecule's Dreams is heading to VR and could well be demoed, as could the VR mode in Gran Turismo Sport. No Man's Sky has long-been rumoured to support PlayStation VR, and that'd be another candidate.
When Sony announced the PSVR's price and release date, they also announced a Star Wars Battlefront VR title – and it may appear too. However, if there is something game-changing coming to PSVR – we suspect it'll come from nowhere.
Visceral's Star Wars
Visceral Games, the team behind Dead Space and responsible for last year's Battlefield Hardline, are known to be working on another of EA's licensed Star Wars games. EA DICE released the first since EA signed its deal with LucasFilm, Star Wars Battlefront, last year, so the time may be right to show what's up next (even if a Battlefront sequel is on the way first).
Visceral's is third person and action-driven, and that's all we really know about the game itself. Amy Hennig – the woman chiefly responsible for the Uncharted trilogy on PS3 – is in charge of the project and writing its script, with Assassin's Creed producer Jade Raymond co-developing with her new studio, Motive.
Whether it's a Han Solo game or a reworking of the cancelled Star Wars: 1313 project, if the game is teased during EA's E3-adjacent press conference, it is sure to generate a lot of buzz.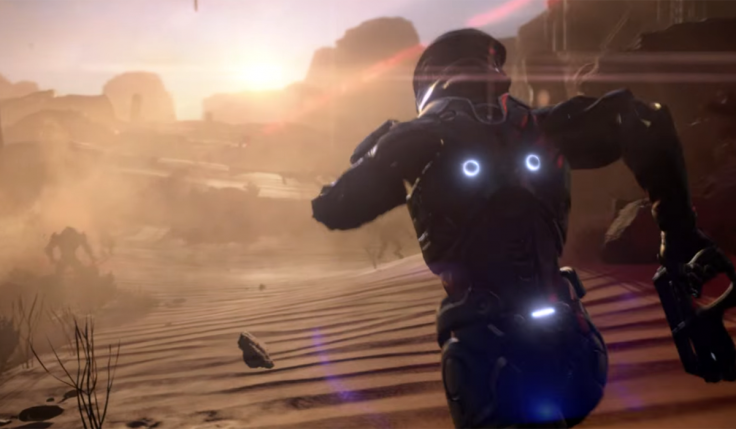 Mass Effect: Andromeda
BioWare's latest is not confirmed to appear at the EA Play fan event (the firm's E3-adjacent showcase) but it's certainly a likely candidate to show up. There's been surprisingly little hype surrounding Andromeda heading into the show, making it a prime candidate to take people by surprise.
Having recently been delayed until 2017, the game is in a tricky position. It may be too soon to release a ton of new details, or even show the very first gameplay, so perhaps BioWare is best showing a new trailer off, detailing the story, before heading to a future event like Gamescom with gameplay in tow.
The Mass Effect series has produced multiple wonderful trailers, and another could be enough to steal the show at E3.
The Elder Scrolls 6
The rumours have suggested that Bethesda is set to announce a remaster of The Elder Scrolls 5: Skyrim – the last game in their fantasy RPG series. It's been five years since that title's memorable release, and Bethesda's traditional release model suggests it's next on their agenda – following last year's Fallout 4.
Fallout 4 enjoyed an oddly brief marketing window, with it being announced just five months before release, but the success of that doesn't mean Bethesda will repeat it. If their conference this Sunday was to end with even the briefest of teases – perhaps hinting at the game's location – then the internet would practically explode with excitement.