Every company has its story heading into E3 each year. There's always something to prove, games to show off and everything to gain from a successful showing. There's always talk about who 'wins' E3, but in truth there isn't often a 'loser'. All eyes will be on Los Angeles from 14 June as Sony, Microsoft, Nintendo, Ubisoft, EA and Bethesda take to their respective stages to show us what they've got.
Over the past two years Microsoft has done a lot to improve its standing in the eyes of gamers, but with new hardware rumoured and plans to bring together the home console and PC markets, Microsoft needs to be careful. Venture too far from the "Games, games, games" approach and people will be turned off – make the same mistakes they made last time and it'll be even worse.
We've run through our predictions for Microsoft's conference here. This article is for our hopes – the game's we want to see, and what we don't want to see from Microsoft as they gear up to tell us more about what they have in store.
Gears of War 4 impresses
I don't know about you, but I'm really up for a new Gears of War and I liked what I played during the lengthy public beta earlier this year. Microsoft was on a hot streak of great exclusives last year (Halo 5, Rise of the Tomb Raider, Forza Motorsport 6) but they didn't really set the world alight.
Xbox One deserves a monster hit. As a piece of hardware the console is a lethargic oaf, but the exclusive games released for it over the past two and a half years have been plentiful and consistently good – which Sony (at least until this year) haven't been able to say.
Basically I just want to be really excited about another Gears game. It's a series that has been looked back on unfairly over the past couple of years, when really it has been quite an excellent run.
Put on another good show
I've enjoyed Microsoft's past two E3 press conferences not necessarily because of the games they showed, but because of the pacing and length of the show. Microsoft's punchy 90 minute offerings crammed full of announcements and great production value really make a difference, especially compared to Sony conferences, which can sometimes drag on into the abyss.
Maybe I'm just boring, but I appreciate this stuff.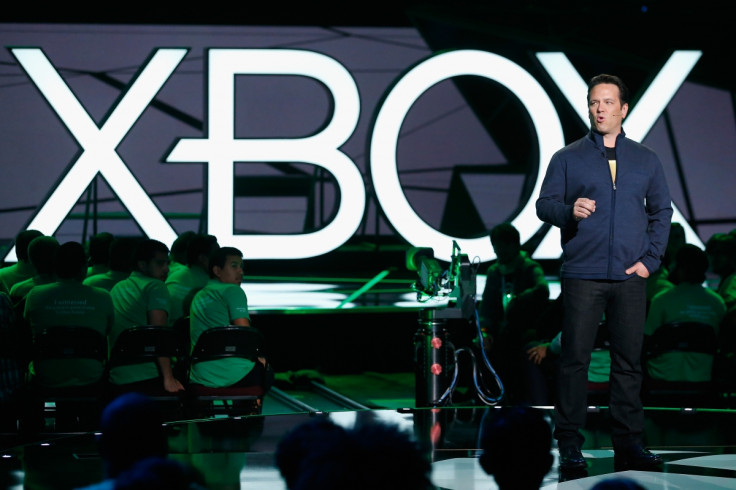 New hardware that makes sense
This was also a hope for Sony's conference. Both companies have had their hardware plans exposed ahead of E3, and will both need to address them with clear and concise language to avoid consumer confusion and anger (well, they'll be angry regardless but that's just the way of things).
Microsoft will apparently launch an Xbox One 'Slim' later this year before a much more powerful machine – codenamed Scorpio – in 2017. The Slim is much needed, because the Xbox One console is the size of a bungalow. It'll probably still have a power brick (because of course it would) but as long as it's smaller than a medium sized dog that'd be a major improvement.
If the Xbox One is becoming just one part of the Xbox brand, which extends to PC gaming too, then the messaging needs to be clear.
Don't use HoloLens as a gimmick
Last year Microsoft wowed people with a demo of its augmented reality HoloLens headset, which showed the gaming potential of it with Minecraft. It was a seriously impressive demo, but not much more than that. It served its purpose in generating interest in HoloLens but now isn't the time to renew it.
Virtual reality arrived earlier this year with the launches of Oculus Rift and the HTC Vive, and Sony will launch PlayStation VR in October. If the rumours are true and Microsoft also plans to bring VR to next year's more powerful Xbox One in partnership with Oculus, then now certainly isn't the time for another cute but slight HoloLens demo.
Don't be too zombie-obsessed
If the rumours are true, Microsoft is gearing up to announce Dead Rising 2 and State of Decay 2 – two different zombies games, but still two zombie games. They could well prove different enough for their common trait not to matter, but it may also come to represent a very-safe line-up of games from Microsoft if they don't also fill their show with more adventurous titles.