Rick and Morty season 3 episode 4 live stream: Rick teams up with Star Soldier to save the world
Episode 4 of Adult Swim series is titled Vindicators 3: The Return Of Worldender.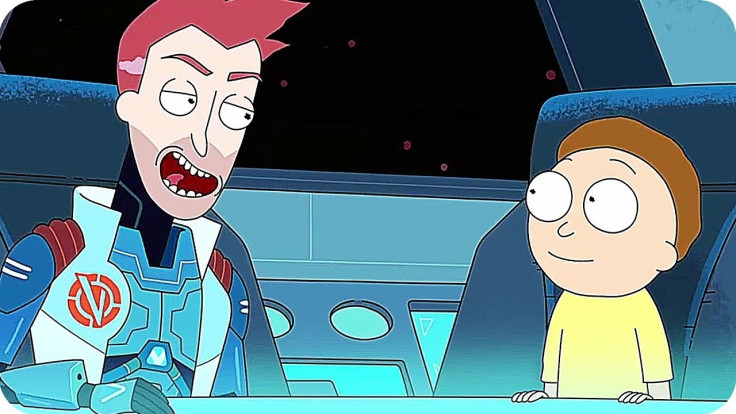 Rick And Morty season 3 returns with an all-new episode this Sunday (13 August) at 11.30pm ET on Adult Swim. Episode 4 is titled Vindicators 3: The Return Of Worldender, where Christian Slater will guest star as Maximus Renegade Star Soldier.
The Vindicators is inspired by Marvel's Guardians Of The Galaxy with Maximus Renegade Star Soldier basically a troubling version of Chris Pratt's Star-Lord. A promo for the episode released opens on the Vindicators' war room aboard their massive ship.
The group, including Rick and Morty, is briefed on the return of evil villain Worldender, who wants to "end more than worlds". The Star Soldier then flies in late and vaporises his own martini glass, and tells everyone, "Sorry I am late, it was happy hour."
Morty in awe says, "It's Maximus Renegade Star Soldier!" but Rick isn't impressed at all and tells everyone, "I was also late because of my drinking and mentioned it to zero applause."
Click here to watch the episode live stream on Adult Swim website. You can watch it online by clicking here.
In the previous episode, after Summer and Morty got into trouble at school, Rick turned himself into a pickle in an attempt to get out of attending school-ordered family therapy.
However, Beth is irritated by his move and takes Rick's serum, which was timed to inject him and change him back once the family left.
Rick goes through a journey of his own in the sewers as a pickle and eventually reaches the family's therapy session. The episode showcased Rick showing a tad bit of humanity as he comes clean about turning into a pickle to avoid attending the therapy session with his daughter.
The episode ended with Rick asking Beth to get a drink with him. After spending time in the sewers and crawling back to his family, it almost looked like Rick is ready to put his daughter and family first.
© Copyright IBTimes 2023. All rights reserved.