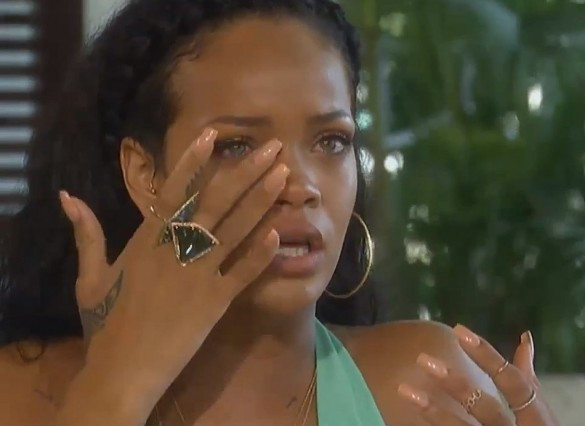 Rihanna has revealed that she felt protective of Chris Brown in the aftermath of his notorious assault on her.
The We Found Love singer broke down in tears as she discussed the incident with chat show queen Oprah Winfrey.
In a teaser clip from the 24-year-old's candid interview with Winfrey, RiRi admits that she was left confused when her then-boyfriend was arrested for attacking her after a pre-Grammy bash in 2009.
She suggests that she felt sorry for her former lover after the assault became public knowlege.
"It was a weird, confusing space to be in," she tells Winfrey while sobbing.
"As angry as I was, as angry and hurt and betrayed, I just felt like he made that mistake because he needed help... and who's going to help him?"
In the candid conversation, Rihanna goes on to explain that, even though Brown was depicted as a "monster" in the media, she was concerned about losing her "best friend"
"Nobody's going to say he needs help. Everybody's going to say he's a monster without looking at the source... and I was more concerned about him."
"I lost my best friend - like everything I knew switched in a night, and I couldn't control that.
"So, I had to deal with that and that's not easy for me to understand, interpret and it's not easy to interpret on camera, not with the world watching,"
The full interview will air on Oprah's Next Chapter on the Oprah Winfrey Network on Sunday, August 19th at 9pm EDT (Monday 2am BST).