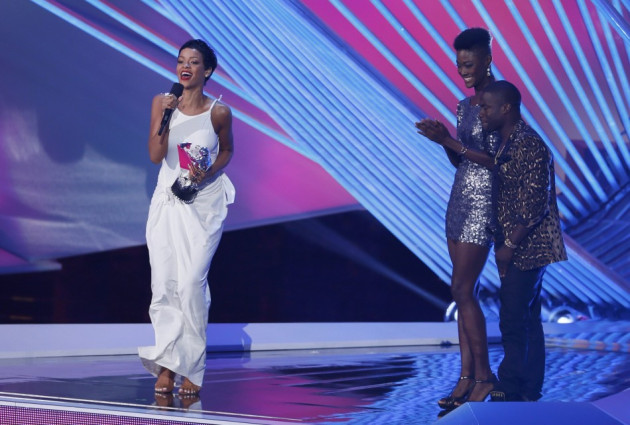 A kiss and embrace between Rihanna and ex-boyfriend Chris Brown during the 2012 MTV Video Music Awards (VMAs) has angered Brown's girlfriend, Karrueche Tran. A supposed inside source was quoted by US Weekly as saying that Tran felt the kiss was like a slap in her face. The source also said that Brown decided to attend the event at the last minute, without informing his girlfriend.
"[Karrueche] and Rihanna really hate one another and Chris ultimately just does what he wants," the source continued. "Seeing him with Rihanna at such a public event made her very angry."
The whole thing started when Rihanna approached Brown after winning Video of the Year, for We Found Love. An article on RyanSeacrest.com indicates Rihanna went straight to Brown, hugged him and then tousled his hair.
The 24-year-old Caribbean singer and Brown have a controversial relationship. Indeed, Brown once assaulted her, an incident she recalled in a 2009 interview with Diane Sawyer, of American television network ABC.
"He was clearly blacked out. There was no person when I looked at him. It was almost as if he had nothing to lose. He had so much to lose. But it was almost as if he had nothing to lose. It wasn't the same person that says I loved you. It definitely wasn't those eyes," she explained.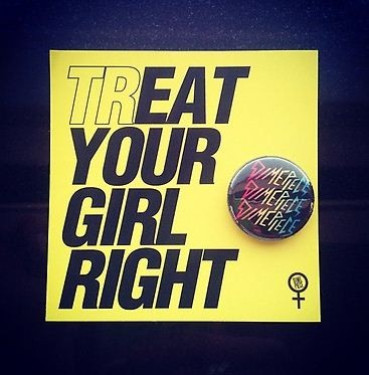 Karrueche Tran's Response
The reportedly furious 24-year-old Tran responded by posting an Instagram photograph - a bold yellow and black image that simply says: "Treat Your Girl Right".