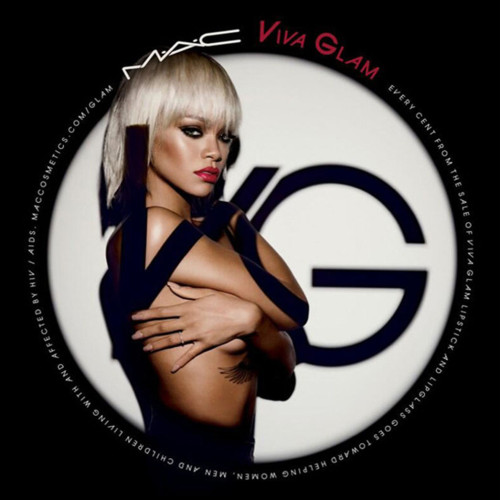 She is known for her raunchy antics and provocative outfits but when it comes to her sex life Rihanna covers all angles.
The Diamonds singer, who has gone from creative partner at MAC cosmetics to philanthropic partner in an effort to raise money for HIV/AIDS research & prevention, insisted that safe sex was the best type of sex.
Speaking on Good Morning America, the 25-year-old songstress said that although she enjoyed having fun between the sheets, she always put her health first by using condoms.
"I want you to have fun. I love having fun, but you have to be responsible," she told co-host Robin Roberts.
"You have to be safe. Protect yourself. You have to look out for yourself because nobody else can do that for you. It's real. It's a real disease."
The MAC Viva Glam campaign, which has already raised $345 million, has been running for a few years.
Rihanna now plans to raise a further $40 million, with $2million going to UNAIDS, a global organisation that focuses on youth prevention of HIV and AIDS. All of the profits from Viva Glam lipstick and lip gloss are going to the fund.
She is hoping that her charity work and celebrity status will help her raise awareness among the young.
She said: "They're a little more naive to the reality of the disease and how big it really is. How much of an epidemic it is amongst young people specifically.
"HIV and AIDS has been around for as long as I've been alive and now more than half of the new infections are people 24 years old and under. So it's really scary. It's around.
"I feel like 'icon'... that's such a big title. It's such a big thing to say or to even be said about myself. Now the pressure's on. I have to live up to that and I have to keep making my fans proud."
RiRi also opened up about the moment she discovered she had won the Best Urban Contemporary Album Grammy for her 2012 album, Unapologetic.
"I was so shocked," she said. "It was quite an emotional moment, surprisingly. I was in shock, I'm excited. It was a good feeling to still be that excited at this point in my career."