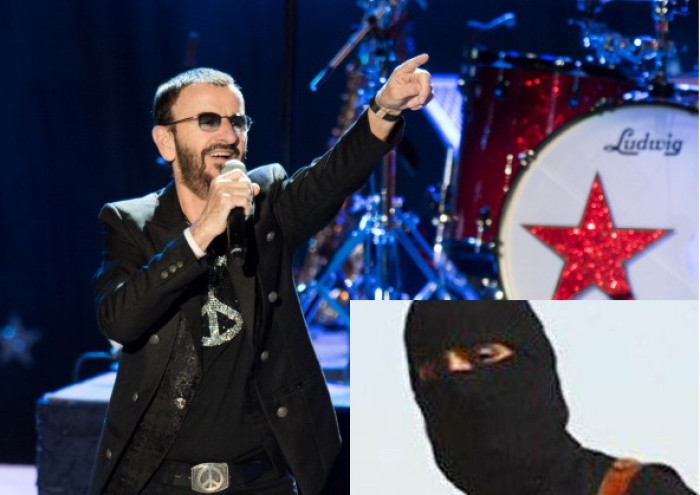 Ringo Starr has described British jihadis fighting in Syria and Iraq who have been nicknamed after the Beatles as "b******t".
The former drummer of the Fab Four was disgusted an extremist suspected of murdering US journalist James Foley had been named "Jihadi John", apparently after the late singer John Lennon.
A released captive also revealed members of Isis (now known as Islamic State) were called either John, Paul or Ringo because of their British accents.
Speaking at the opening of a London fashion store, Starr told the Evening Standard: "It's b******t. What they are doing out there is against everything the Beatles stood for.
"If we stood for anything, we never stood for that. The four of us absolutely stood for peace and love. But we are not in control."
The identity of the British Islamist who murdered Foley remains a mystery, though his accent suggests his is either from London or the south east.
Up to 500 Britons are thought to have travelled to either Syria or Iraq to take up arms in the name of creating an Islamic State.
Prime Minister David Cameron has discussed the possibility of air strikes against IS as Nato members convene at the summit in Newport, South Wales.
When asked about the UK taking military action against IS, Cameron said: "I certainly don't rule anything out. We should pursue our national interests."
Lennon, who was shot dead by Mark Chapman outside his New York home in 1980, was synonymous with peace and political activism and once held a famous "bed-in for peace" with wife Yoko Ono.