A mentally ill man, who stabbed a 79-year-old 39 times in a road rage attack in West Sussex, has been handed a minimum of 10 year prison sentence. Matthew Daley knifed Donald Lock after the pair were involved in a minor car collision on the A24 at Findon, near Worthing, on 16 July last year.
The retired solicitor accidently crashed into the back of the 35-year-old's Ford Fusion at around 16mph when the younger man broke suddenly. The crash caused minor damage to both vehicles.
Tragically, Lock had recently been given the all-clear from prostate cancer but died at the scene as Daley escaped in his car to Woodland Stables before disposing of the vehicle. He ran to a nearby friend's house in Worthing, but did not tell him what he had done.
The next morning, he rang his mother to confess he had killed Lock. Knowing about her son's mental health problems, she informed the police and told them the place where she had arranged to meet up with Daley.
Daley was convicted of manslaughter after he admitted stabbing Lock to death, claiming diminished responsibility, but cleared of murder. The trial, at Lewes Crown Court, heard that Daley had been wrongly diagnosed with Asperger Syndrome.
Daley's family had previously "pleaded" for experts to section Daley, who was wrongly diagnosed with Asperger syndrome for years, but doctors refused. Relatives of Lock said failings by the Sussex Partnership NHS Foundation Trust who were responsible for Daley's mental health care had allowed him to kill.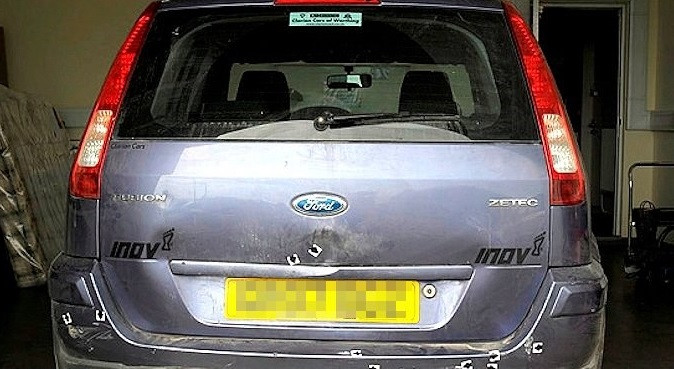 Lock's son Andrew Lock, said according to Sky News: "Today's sentencing doesn't bring dad back, it doesn't remove from our memories what happened on that horrific night. However at least we can move on knowing that the public are property protected from a man who, whilst badly treated by the NHS through a catalogue of failures, is a danger to the public if not supervised and properly medicated."
The Sussex Partnership NHS Foundation Trust apologised to Daley's family saying that they acknowledge care for Daley "should have been better".
Trust chief executive Colm Donaghy said: "We got things wrong. But I do not believe that any of our staff acted in a way which was deliberately negligent or designed to cause harm. They knew Mr Daley well and believed they were doing the right things to help him. We will do things differently as a result of this tragic incident."
Daley will be held in a medium-secure psychiatric hospital under the Mental Health Act. He could be moved to another prison at a later date if his health improves.