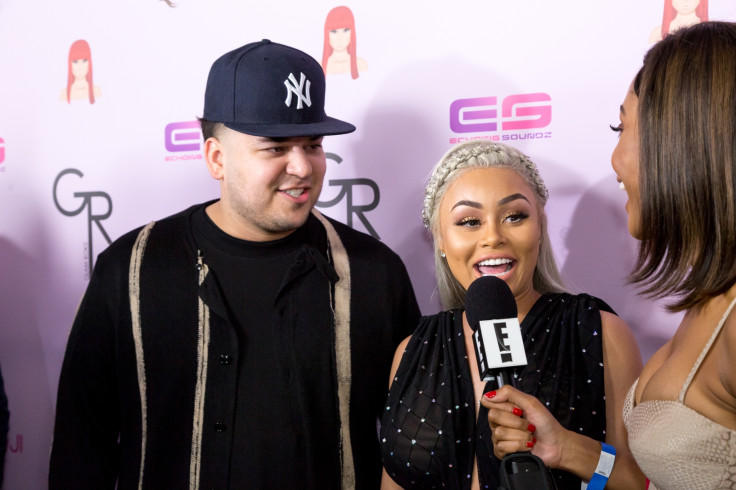 Even as Rob Kardashian and Blac Chyna are expecting their first baby together in October, reports suggest that all is not well between the engaged couple. Rob recently shared Kylie Jenner's phone number on social media in a fit of rage as the Kardashian sisters did not invite Chyna – the expectant mother – to a baby shower they threw for him.
Since then, there have been speculations that Rob and Chyna have broken up as the latter was invited for the party.
However, a People magazine report has claimed that the couple are going through a rough patch and that they are very much together. "Rob and Chyna are not in a great place. They are always up and down, but they went through a very rough patch as recently as last week. They weren't speaking, or even texting," a source told the news outlet.
The two have not been as compatible on their show Rob & Chyna as well, which closely documents their day-to-day lives. In most of the aired episodes, they have only given an impression that they are having difficulties in handling their.
"It doesn't bode well for their relationship, especially considering the baby is coming so soon. They're not broken up, but it's not a healthy relationship at all," the source added.
On 26 September, the 29-year-old reality TV star went on a Twitter rant against his family and wrote: "Didn't invite the Mother of my child to a baby shower you all were trying to throw for me ‼? You all must have lost your damn minds."
Meanwhile, HollywoodLife quoted another source claiming that the sock designer is not giving up on his relationship with Chyna.
"Rob is obsessed with Chyna, and he refuses to give up on their relationship. His rant came after Kim, Kylie and the girls threw a baby shower last week and they didn't invite Blac. They wanted it to just be for Rob and film it for KUWTK. But when Rob found out Blac wasn't invited, he refused to go. He seems intimidated by Kim so he only went after Kylie. What's funny is that when Blac heard about it she really wanted to go to the shower, but Kim, Kylie and the girls didn't want her to be there. That's when Rob really went off," the source told the website.