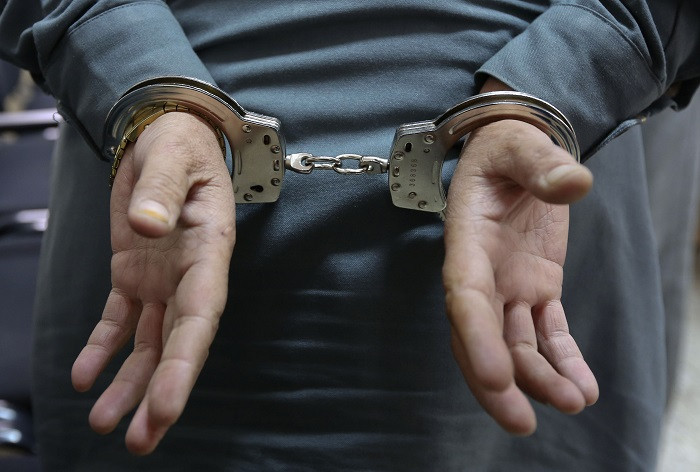 A handcuffed suspect who managed to escape from the back of a police car evaded arrest for five months despite remaining at his home address.
Thomas Stainsby, 27, managed to flee from a police patrol car, diving head first through the driver's door after wriggling free from his handcuffs.
In October 2016, Stainsby was with three others on a street in Bradford, England, when they were stopped by a police constable and a police community support officer (PCSO) next to a vehicle which was suspected to have been involved in a robbery a short while earlier.
The other three men ran off, but Stainsby was put into handcuffs, which were placed over a pair of gloves he was wearing, and then bundled into the back of a police vehicle.
Once inside, Stainsby placed his hands between the front seats, which were then grabbed by the PCSO as he attempted to push the suspect back.
Stainsby then swung his legs over the front seat and pushed the officer away, before wriggling out of his handcuffs and escaping out of the vehicle's front door, reported the Telegraph and Argus. The police constable was making a radio call away from the vehicle at the time.
It was not until five months later, March, that Stainsby was arrested for a separate offence of possession of cannabis.
Appearing at Bradford Crown Court to plead guilty to escaping from lawful custody, his barrister, Sophie Drake, said that during the months at large Stainsby still lived at home and even attended his weekly visit to a psychiatric nurse.
Judge Jonathan Durham Hall QC said that during the five months, police had "a slightly desultory approach to seeking him" as the offence was low-level and not violent.
He added: "This isn't a struggle with dock officers and security guards, as we have seen, where injuries are always likely."
Stainsby was given a six-month prison sentence suspended for one year for the escape offence. He was previously fined for the cannabis possession.