Robert Mugabe's flamboyant son, famed for living a playboy lifestyle, has been mocked for posting a tribute picture of his father online after the despot resigned.
The fallen Zanu-PF dictator, Robert, has fathered four children, three with his divisive wife of 21 years Grace Mugabe, Bona, 27, Robert Junior, 25, and Chatunga Bellarmine, 21.
The two boys are known as party-lovers and have been involved with numerous incidents in Dubai and Johannesburg, with Grace even blaming "demons" for their bad behaviour.
Most recently Grace allegedly attacked and injured a South African model with an extension cord after the 52-year-old caught the woman partying with her two sons in a hotel room.
But now the 93-year-old dictator has been forced to resign as president of Zimbabwe, the party life may have come to an end, and many on Facebook don't seem to mind so much.
One said: "money is gone now", with another saying: "no more champagne baths".
Another alleged that the boy's father had swindled money from the country that has a reported 95% unemployment: "I'm sure they have enough to live for four more lifetimes' spending exactly the same."
Celebrations in Zimbabwe following Robert's resignation with protesters gathering in the capital Harare after he voluntarily chose to step down "to ensure a smooth, peaceful and non-violent transfer of power".
Only a week ago Chatunga posted a video on Snapchat showing himself pouring hundreds of pounds worth of champagne over a $60,000 (£45,000) diamond-encrusted watch.
Chatunga, who lives in the Johannesburg suburb of Sandton, known as Africa's richest square mile, previously posted a picture of the watch saying: "$60 000 on the wrist when your daddy run the whole country ya know!!!"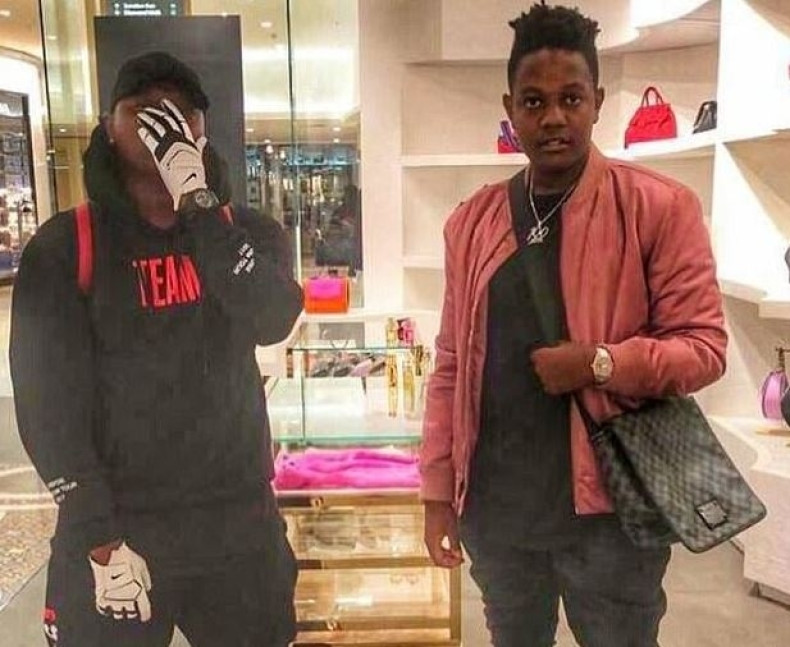 Others social media users defended Mugabe saying: "He will forever be celebrated by me! Iconic leader he was!"
While another stated: "I will always salute you my President! you will remain a hero and nothing can change that! Fare well."
Mugabe was forced to step down as the country's leader when he sacked the vice-president, Emmerson Mnangagwa, who then fled to South Africa.
The army took control of Harare and placed Mugabe under house arrest, before he refused to step down, only for impeachment proceedings to begin.