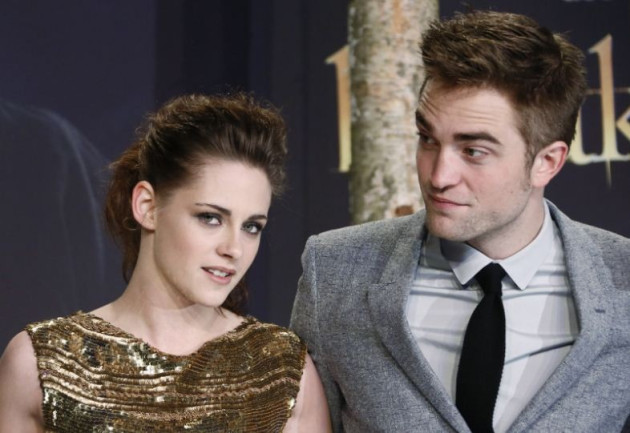 Even as news is doing the rounds that Hollywood hunk Robert Pattinson has patched up with former girlfriend and twilight co star Kristen Stewart, there are rumours of him cheating on her already. He was allegedly spotted cosying up to former flame, Dylan Penn during a celebration for Angie Banicki's travel memoir 30 Before 30: Travelling Under the Influence at the Hollywood Roosevelt Hotel.
"The two chatted and flirted inside. They were a little cautious, making sure people noticed they did not come together," a source present at the Roosevelt hotel told The People.
"Rob was being social. Girls were chatting him up. He and Dylan were very kind and chatty but definitely made a point to keep things a bit separated," the source added.
Pattinson and Stewart have reportedly reconciled. They have been spotted together at several places of late.
"Rob and Kristen went to check out the scene at Hollywood Forever Cemetery on Saturday night, Nov. 2," a source told Hollywood Life.
"There was a huge celebration for Dia de los Muertos with tons of costumes and bands. They just mixed in with the crowd and acted like a normal couple just hanging out," the source added.
Reports also suggest that the couple checked into a hotel in Palm Springs, California, for a few nights in order to spend some quality time together.
''They snuck away to one of their favourite hide-outs for a couple of nights. Both left their houses in LA under cover of darkness and Rob brought their two dogs as well. They're not back together yet but they desperately miss each other," a source told The Sun.
''Kristen still loves him and the ball is in his court. She drives him crazy but at the same time he can't seem to break things off,'' the source added.
Pattinson and Kristen Stewart split for the second time after she got back in touch with Snow White and the Huntsman director Rupert Sanders.
All hell broke loose between the perfect pair last year when Stewart confessed to having an affair with Sanders behind Pattinson's back. She later apologised, but, it seems, to little effect.