Rocket League heading to Xbox One in February with Halo and Gears of War items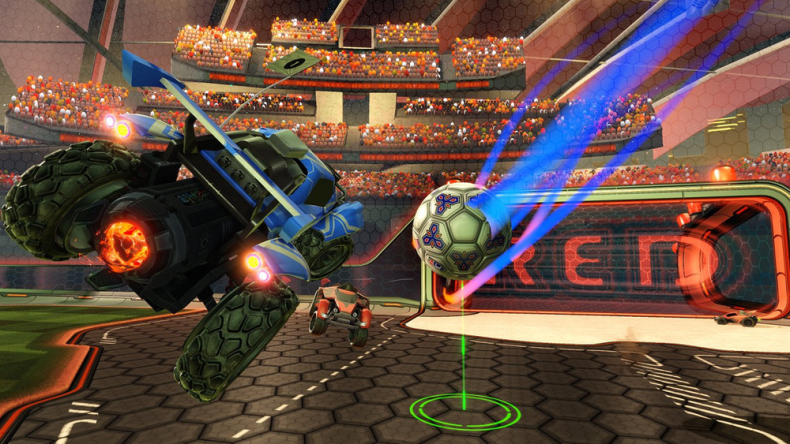 Rocket League, a surprise hit of 2015, is heading to Xbox One in February, with Gears of War and Halo-themed vehicles and items plus all the DLC packs already released for the PS4 and PC versions. The announcement was made at last night's Game Awards in Los Angeles.
An Xbox One version of the smash hit car-football game was always on the cards, and was spotted earlier this week via a ratings listing. During the show Psyonix's game also won two awards, for Best Independent Game and Best Sports/Racing Game.
You can see the Xbox One version, plus the Gears and Halo content in action, in the trailer embedded below.
Rocket League was first released in early July as a free game for PlayStation Plus subscribers. Strong word of mouth saw it downloaded five million times in less than a month. It then became a paid-for title, as it had also been on PC since the start, but continued to succeed thanks to a steady stream of free and paid-for updates.
In our review we called Rocket League "a multiplayer cult classic in waiting," but we're not so sure about the cult part now. We also interviewed Jeremy Dunham, VP at developers Psyonix about the game's success and its future.
For all the latest video game news follow us on Twitter @IBTGamesUK.