Rocket League Interview: Psyonix VP on huge success, game balance and future updates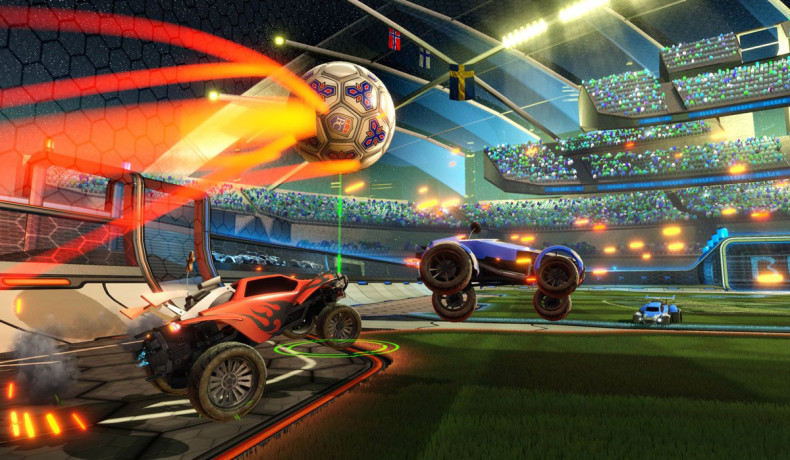 Rocket League has proven to be the surprise hit of 2015. Few people knew that this successor to 2008 indie title Supersonic Acrobatic Rocket-Powered Battle-Cars even existed, but in a rare moment of everything falling into place the game became an overnight phenomenon in July.
In large part this happened because the game – a relentlessly exciting and surprisingly deep car football game – was free for PlayStation Plus subscribers during its first month on sale. Great word of mouth saw Rocket League's player numbers rise and rise far beyond anyone's expectations. Even on PC – where the game was a paid-for release – it grew a huge player base.
By the end of July it had been downloaded five million times. Everyone was playing it, loving it, and quickly an eSports community began to grow too. For developers Psyonix however the shock of success quickly turned to wondering how to keep players coming back and make it better.
IBTimes UK spoke to Psyonix vice president Jeremy Dunham to discuss the game, success and its carefully managed future.
---
IBT: Congratulations on the game's success so far. How big a shock was all of it and, most importantly, how did the team celebrate?
Jeremy Dunham: Thank you! To be honest, it was a major shock for us. We always believed in the game and we thought it would do better than its predecessor Supersonic Acrobatic Rocket-Powered Battle-Cars [SARPBC] did, but we never expected it to be the monster hit that it has become. In terms of celebrating, we haven't had much of a chance given our aggressive post-release schedule. We do have Beer Friday as we always have each week, though, and we had a company picnic with our families recently that was really great. Studio morale is through the roof right now, so it's a really special time for us.
When you knew you had a big hit on your hands, what was the first thing the team set out to do in terms of development?
To make sure that it kept working the way our players expected it to. We had so many concurrent players at launch and our peak – more than 183,000 simultaneously – that it was wreaking havoc on our network and we experienced several bouts of downtime as we attempted to keep up. Our first goal from that point forward was to make sure that we could react to the demand and we rewrote a bunch of code to streamline our database calls, game spooling, and more. That was the most important step: taking care of our players' immediate expectations. That's what mattered more than anything.
Obviously a huge contributing factor to Rocket League's success was the PS Plus deal, at what point in development was that deal struck?
It was a long process. We had first decided to start investigating it in the summer of 2014 right as we were ending our PC alpha and we were finalising the direction of the game. It wasn't an overnight thing, either. We had a lot to consider about the deal, its pros and cons, and so did Sony. There were points throughout the process where we weren't sure if we were going to do it, or they weren't sure they were going to do it, but ultimately all sides agreed and we went for it. It was a great opportunity to get our game in front of a huge audience and that was the main driver behind it.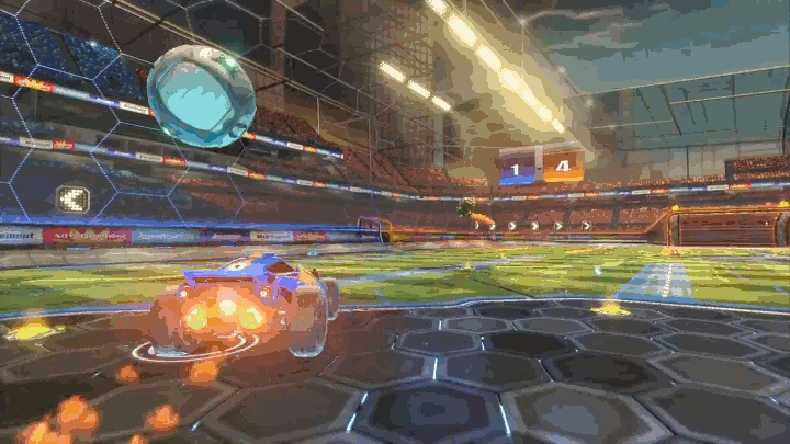 When development started on Rocket League, what aspects of SARPBC did you most want to improve upon?
Everything and nothing! Rocket League is the culmination of five-plus years of community feedback, so we knew going in what our players really liked, what they didn't, what they wanted more of, and what they'd like to see for the first time. Our goal was to take all that feedback and put it into an updated version of the game that didn't change the core experience of what SARPBC was, while also expanding on the things that made it cool – we added better physics, better graphics, more options for single-players, dedicated servers, a ton of customisation options, things like that – but we also made very few changes to the core gameplay itself because it was the essence of the game.
In my mind the game's success comes down to the balance you struck between simple, instantly moreish gameplay and the depth there is for dedicated players to discover. What's the key to maintaining that balance?
We would agree with you on that. The key to maintaining that balance is a combination of playing the game, watching the game, and analysing the game. Most video game development is all theory until it's put into practice. "We think this will be fun, we think this is what players want, we think this is what's balanced..." those are all based on educated guesses and experience, but until you actually put them altogether as a game and see how it all interacts long-term, you don't really know for sure. We spent a lot of time on this game, and we asked our community to spend a lot of time with it in our alphas and betas (and in the original), and the balance we've struck owes a lot to our obsession with getting it right.
Are you at all concerned about the game's continued success now that the game is no longer free via PS Plus? Or do you believe the strong word of mouth and active player base will sustain it?
We're not concerned. We have already surpassed all of our highest hopes for the game and no matter how many more copies we sell or don't sell, we consider Rocket League a big success. That said, we do believe our player base will keep the game relevant for quite a while. After all, they did play the first game for seven years. We just want to keep our community, no matter how big it is, happy. If we do that, we're content with where we end up.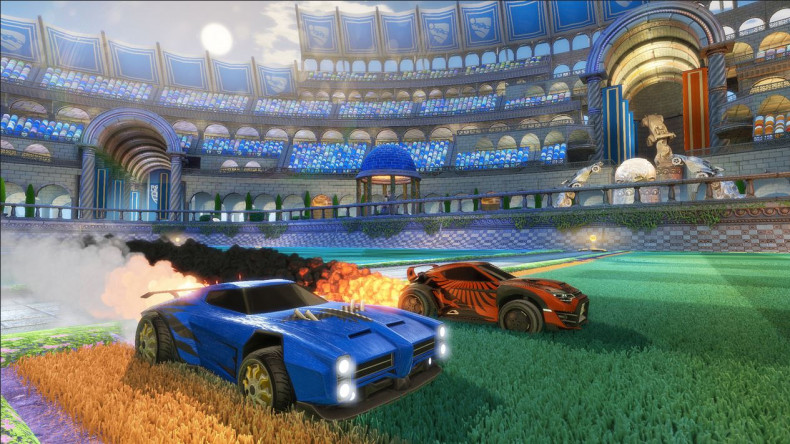 Are you guys working on a fix for people who forfeit matches? It's definitely one of the most requested improvements.
We added the Vote to Forfeit option in our last update to lower the likelihood of quitters outright quitting and we penalise quitters 15 minutes if they do; those are the first steps. We are looking at other ways to improve the system over time, though. What that is, we can't say for sure yet until we finalise it. But we've discussed everything from increasingly harsh time bans to a player reporting feature. The problem with acting on those things quickly, particularly the latter feature, is that they take quite a bit of time to design, build, create UI for, test, and release. Plus, there are considerations to make for platform they're running on, what we're allowed to do and not allowed to do, all sorts of things. We're doing what we can as soon as we can, though, that's our approach for this issue and any other.
The first DLC pack is out, what kind of ideas have you been hearing from fans which you would like to include in the next round of updates?
We've heard a lot. We've seen a lot of demands for horns, and improved replay viewer commands, and more cars, and more arenas, and a tournament system, and all sorts of customisation items, and to come to other platforms... the list goes on and on. Our job now is to wade through all of the requests and see what makes the most sense in a responsible amount of time. That's the most challenging part.
For all the latest video game news follow us on Twitter @IBTGamesUK.