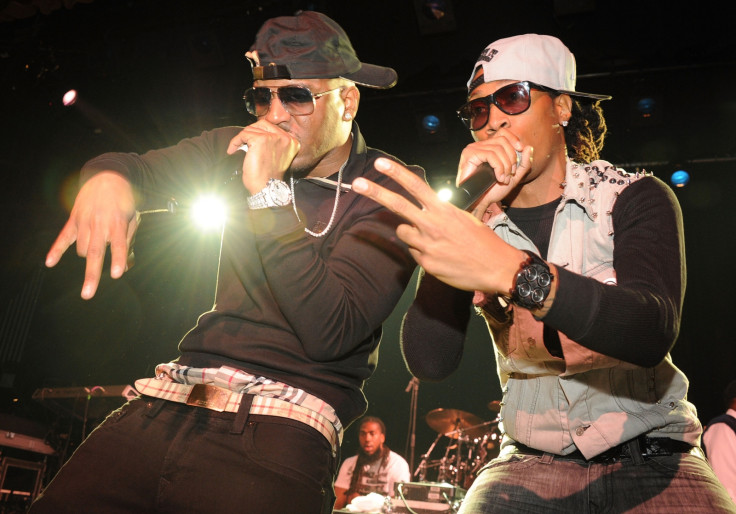 Music producer Rocko was involved in a bitter Twitter war with rapper Future on Wednesday night over claims of unpaid commission. Rocko, who is the owner of A1 Recordings, has sued the singer, also known as Future Hendrix Meathead, in a million dollar lawsuit for alleged breach of contract.
According to a TMZ report, 36-year-old Rocko filed a lawsuit against his fellow Atlanta native citing a 2011 contract that he believes was breached. As per the legal terms between the two, 32-year-old Future was supposed to make "his first 6 albums with A1", it was reported. However, the American actor-cum-rapper claimed that Future didn't honour the deal once he made it big.
The report by the gossip website further suggested that it was rapper/producer Rocko who had discovered Future's musical talent and "put him on the path to fame and fortune".
In the suit slammed on Future, Rocko accused the singer of signing a deal with Epic Records and consequently gaining multi-million dollar advances from it.
Hence, the producer has taken the matter to court, suing Future for 25% of the advances received from Epic Records and also for another 20% from touring and endorsements. Overall, the sum makes up to a whopping $10m (£6.8m) plus lawsuit.
The legal issue didn't go down well with the Turn On The Lights singer, as he took to his Twitter account to call out on Rocko. "Real street n**** went to the court house, how did it feel when u signed the papers????" he tweeted within hours of his DS2 album hitting platinum.
Soon enough, Rocko too responded to the provoking tweet, saying: "Lord knows I haven't seen a courthouse in ages! That's what lawyers are for," before adding: "Old homie of mine once told me just let the lawyers handle it...."