Rockstar's follow-up to GTA 5 will be announced soon according to Take-Two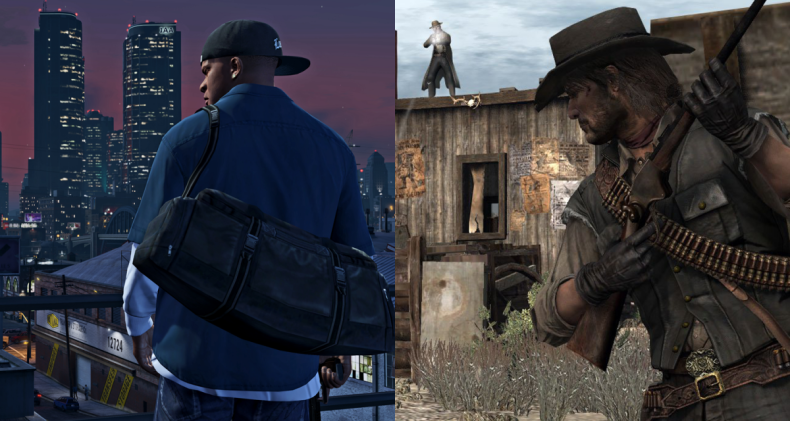 Rockstar Games is "hard at the work on future projects" which will be "revealed soon", according to the latest financial report from parent company Take-Two. The studio hasn't released a new game since 2013's Grand Theft Auto 5, having been working on versions for PS4, Xbox One and PC, as well as updating the hugely popular GTA Online.
The report's reference to Rockstar's future projects was made as it looked ahead to the next financial year, which doesn't begin until 1 April 2017 – inferring that Rockstar's next game won't be released until that period at the earliest.
This was backed up by chief financial officer Lanie Goldstein, who stated that Take-Two expects a revenue split of 75-25 between 2K Games and Rockstar Games. Given how much money GTA Online is making, this likely wouldn't be the case if the studio were releasing a new game soon.
Take-Two's list of upcoming games for the current financial year (ending 31 March 2017) includes Mafia 3, Civilisation 6, WWE 2K17 and NBA2K17.
No further details were offered on whatever it is Rockstar has in the works, or whether any announcement would be made at next month's E3 trade show in Los Angeles. The news will ramp up speculation regarding a follow-up to 2010 classic Red Dead Redemption – which is believed to be Rockstar's next game.
Were Rockstar to make an appearance at E3, which they rarely do, it would likely be during Sony's press conference. The last two appearances of Rockstar titles (Agent and GTA 5 on PS4 and Xbox One) both appeared on the PlayStation platform-holder's show.
For all the latest video game news follow us on Twitter @IBTGamesUK.