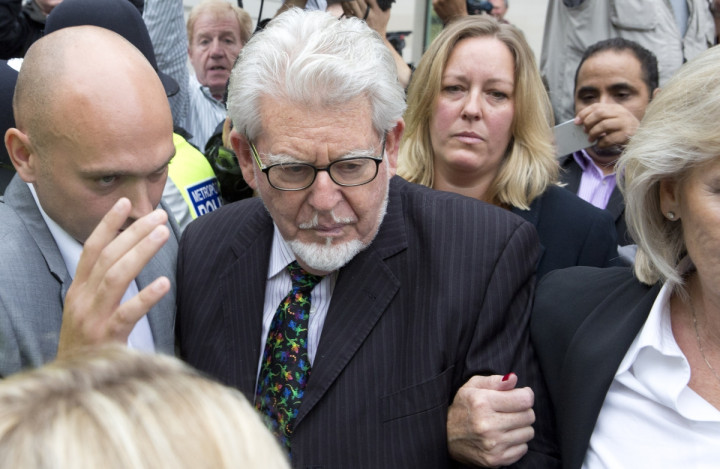 Veteran entertainer Rolf Harris is a "sinister pervert" who attempted to use his popularity to sing his way to freedom during his sex offence trial, a court has heard.
The 84-year-old believed he was "untouchable" as he committed a series of sexual assaults for two decades because of his much loved celebrity profile, it has been claimed.
Prosecutor Sasha Wass QC told the jury at Southwark Crown Court not to be distracted by Harris' celebrity status during deliberations and argued there is "no doubt" his alleged victims are telling the truth.
"Each woman, unknown to the others, describes a similar pattern of deviant sexual behaviour," Wass said.
"The chance of any of them making up such similar accusations in the absence of knowing each other is absurd."
Harris denies 12 counts of indecent assault against four people between 1968 and 1986.
During her closing remarks, Wass accused Harris of playing up to his popular persona while giving evidence to divert the jury from the allegations.
In a bizarre series of events, Harris gave a recital of his 1969 song Jake The Peg as well as an impersonation of a wobble board – the instrument he became famous for playing during his 60 years as an entertainer – during his first day of giving evidence.
Wass reminded the jury that behind Harris' much loved television personality existed a "dark side" in which he "treated women and young girls as sexual objects to be groped and mauled when he felt like it".
"In the courts in England and Wales, you can't buy your way out of a criminal charge; you can't bully your way out of a criminal charge; and you certainly can't sing your way out of a criminal charge," she added.
"Rolf Harris may be a famous personality with a glittering career spread over 60 years but before this court he must answer the charges on the evidence, just like any other defendant."
She added: "Neither Mr Harris's fame, wealth, age or talent can provide any excuse for his behaviour."
Wass said how the investigation into Harris began after a friend of his daughter came forward to the police in 2012 with allegations of 16 years of abuse at the hands of Harris.
"So began the investigation into the seemingly untouchable, world famous children's entertainer," she added.
The trial continues.