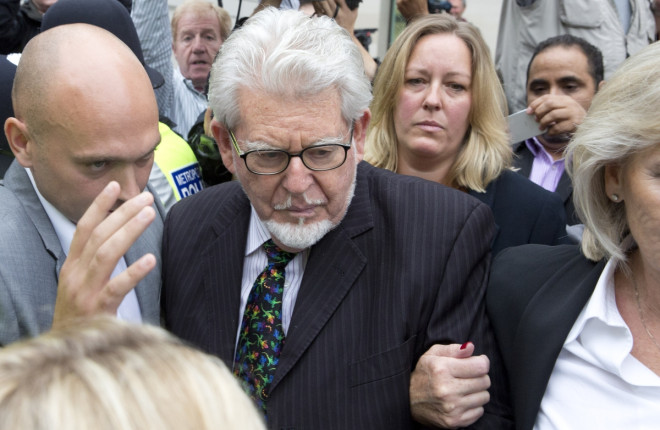 Rolf Harris watched as his daughter broke down as she testified at his child sex crimes trial and spoke of her "utter shock" at his affair with her best friend.
Harris, 84, was also forced to withdraw an alibi, when it was revealed he was in Cambridge around the time of one of the allegations – in contrast to his claim that he had only visited the city for the first time four years ago.
Bindi Nicholls - the TV veteran's daughter, revealed her feelings after discovering her father's affair with an alleged victim - her close pal.
But Bindi denied he had sexual contact with the friend before she was legally adult and began an affair with Harris.
Recalling her reaction to news of the affair involving her friend, Bindi told Southwark Crown Court: "I rang him [Harris] up and said "What on earth has happened here? You have had an affair with my friend. How dare you? How could you? It's my best friend.
"I was just so angry with him. I said how long has it been going on for... he said "Sorry, sorry love, I'm so sorry."
"The shock was just appalling. It was just utter shock, it was just horrible. I was really shocked, I felt like she was in love with my dad which was just weird.'
"She said "It's been going on since I was 18 or 19, It's been going on for ages. She said: "He has taken me out for dinner and all we could talk about was you."
Bindi claimed the revelations made her feel like "the whole world had changed in an instant. It was like a light went off in my head," she said.
But Harris' daughter dismissed claims he had sexually abused the victim during a family holiday in Hawaii, when they were both children.
"We were at the age where it was really uncool to spend time with your parents anyway. It was just me and (her). We didn't want to talk to anyone else."
It was a tough day in court for Harris, who also saw his claim to have never visited Cambridge – where a sexual assault allegedly took place, blown apart in dramatic fashion, during proceedings.
He was confronted with a videotape showing him filming a TV game show in Cambridge in 1978. Harris admitted it was him in the footage, but denied lying in court and claimed he did not know he was in Cambridge when it was filmed.
Harris denies 12 counts of sexual assault. The trial continues.