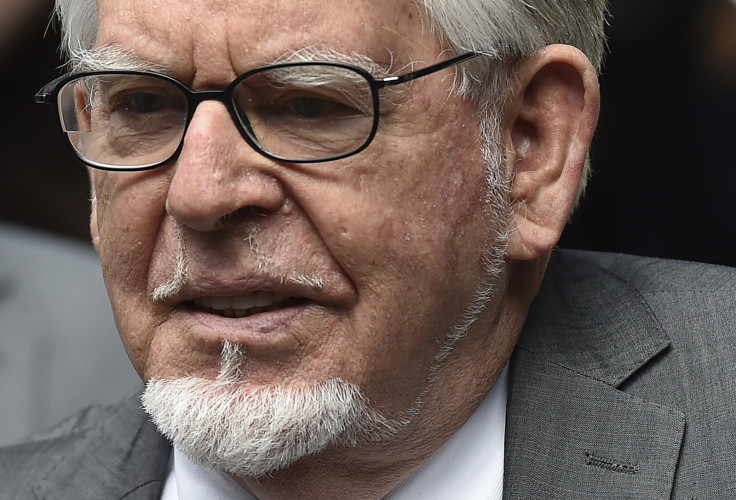 The head of a council in south east Australia has questioned calls for a mural painted by convicted paedophile Rolf Harris to be torn down – likening it to censorship in Nazi Germany.
The disgraced Australian artist's painting was once the crowning jewel of the Warrnambool Lighthouse Theatre in Victoria when it was erected in 1986.
The artwork has since been hidden from view with perspex after Harris was jailed for indecently assaulting four girls between the 1960s and 1980s in July of 2014.
But the council-run theatre now faces calls for it to be permanently scrubbed from its walls.
While the council has agreed to consider the request, its chief executive warned that destroying the painting could set a dangerous precedent.
"The Nazis did the same thing in Germany in the 1930s," said Bruce Anson, CEO of Warrnambool City Council.
"Now this can't compare to that, but I think it's along the same vein."
He added: "There have been other artists who, unfortunately, were paedophiles. Do we destroy their records or burn their books?"
Warrnambool City Council voted to cover up Harris's artwork in 2015.
But its current support for the "16 Days of Activism" campaign against domestic violence has seen campaigners accuse the theatre of double standards for not removing the artwork entirely.
"How can they back a campaign to end gender-based violence, while we have a mural, painted by a convicted paedophile, hidden under perspex?" Carol Altmann, a Warrnambool-based activist and writer, told ABC News.
Warrnambool City Councillor Peter Hulin added: "Hiding the mural behind perspex is exactly what's been happening with sexual abuse. We're covering it up and pretending it's not there."
The council is expected to be presented with a petition to remove the mural later this month.
Several other murals painted by Harris have already been removed following his conviction, including in the UK and Australia.
Just days after the 87-year-old was jailed, Sheffield Council painted over a self-portrait mural erected by the artist in the early 1990s on the side of a building.
Labour councillor Isobel Bowler said at the time: "To have a mural depicting a convicted child abuser, it's not appropriate at all."
The same week saw the owner of a Melbourne hardware store invite a survivor of sexual abuse to paint over another of Harris's murals adorned on his building's wall.
He said the cover-up would remain as a reminder of the "horror of the way this man misused his power".