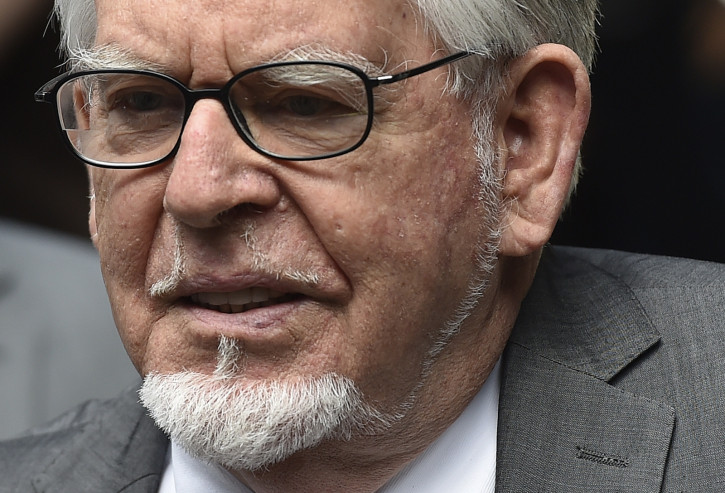 Entertainer and TV presenter Rolf Harris is facing a retrial over four charges of assaulting three young girls when they were teenagers in 1971, 1978 and 1983.
The 87-year-old Australian is alleged to have touched a 13-year-old girl's breast after filming a children's TV programme in 1983 and asked her: "Do you often get molested on a Saturday morning?" Southwark Crown Court, London, has heard.
Born on 30 March, 1930, in Perth, Australia, Harris was a keen artist and a championship swimmer at a very young age. At 22, he came to England in 1953 to study and a year later presented a children's art show on the BBC.
Harris became a popular television personality in the UK for his shows such as Rolf's Cartoon Club and Animal Hospital during the 1960s and 1970s. In 2005, he painted an official portrait of Queen Elizabeth II.
He is estimated to be worth around £11m ($14.17) and also owns a £5m house by the river Thames. He is said to have received a large tax payout of £100,000 after winding up his business early this year. He and his wife had earned more than £1m in December 2016 after Rolf Harris Entertainment was liquidated.
Conviction
Harris was convicted of 12 counts of indecent assault against four girls – the youngest being seven years old, and sentenced to five years and nine months in 2014.
He faces new accusations even as he is due to be set free from Stafford prison in the third week of June after having spent nearly three years in jail.
Retrial over four charges of assault
Harris appeared in court on the first day of the trial on 15 May via video link where he denied the charges of indecent assault and one alternative charge of sexual assault.
Prosecutor Jonathan Rees QC told the jury that Harris had approached the 13-year-old girl in a room after filming the show.
She told the jury that when she had approached him for an autograph at the event at the Lyceum Theatre years ago, he had used his hands to pull her on to his lap.
Giving evidence via video link, the woman said: "He pulled me on to his knee. I stood up and he put his hand up my dress."
She added that his hand went between her legs which made her feel "terrible".
He is also accused of groping a 16-year-old girl after appearing on ITV celebrity show Star Games in 1978.
Defence barrister Stephen Vullo QC told the jury that Harris will not take the witness stand as the alleged attacks took place long ago and he could not remember any useful details.
Harris denied all the allegations, claiming his victims are after his fortune and has even hired detectives to investigate them, the court heard.
The trial is due to last for three weeks.