The mayor of Rome has declared September a "black month" for Italians due to a spate of rape cases that has rocked the capital, as well as the rest of the country.
Virginia Raggi called for tougher laws against rape as police continue looking for a man suspected of being behind the latest case of rape in Rome.
"What is happening to women is monstrous; it's a black September for Italy," Raggi was quoted by Rai News as saying.
"I think about the latest tragedies in Rimini, in our city, in Lecce and also in Catania. It is unacceptable. We need to act now – the government must intervene, with special laws," said the mayor.
Her comments came after the brutal rape of a 57-year-old German tourist shook the capital.
The woman was robbed, raped and subsequently left naked and tied to a pole in the tourist spot of Villa Borghese, in the heart of Rome. The victim, who was found by a taxi driver on Monday (18 September) night, was unable to scream as her assailant had put a handkerchief in her mouth before fleeing the scene.
Earlier this month, a 20-year-old Finnish national working in Rome as a baby sitter was allegedly raped after spending a night out with friends in Rome. Police arrested a 22-year-old Bengali man who lived and worked in Italy.
The suspect is believed to have attacked the woman after offering to escort her home. During the car journey, the man tried to have sex with the woman, who started shouting. The suspect then dragged her behind a bus parked near Termini train station, where he allegedly raped her. He then stole some money from her wallet and fled.
The alleged rape took place days after an Ivorian man was arrested after he tried to rape an American tourist in a park in Rome.
The whole peninsula has been witnessing a string of rape cases in the past weeks.
An Italian man raped a female doctor after he pretended to be sick so he could gain access to a hospital in Sicily on Monday (18 September), local media reported. The woman's ordeal is believed to have lasted at least three hours.
Following the incident, health minister Beatrice Lorenzin said in a post on twitter she was "shocked by the umpteenth act of violence against a female doctor", which she deemed as "unacceptable".
In June, a female doctor was stabbed to death outside the hospital where she worked by a man suspected of being her stalker.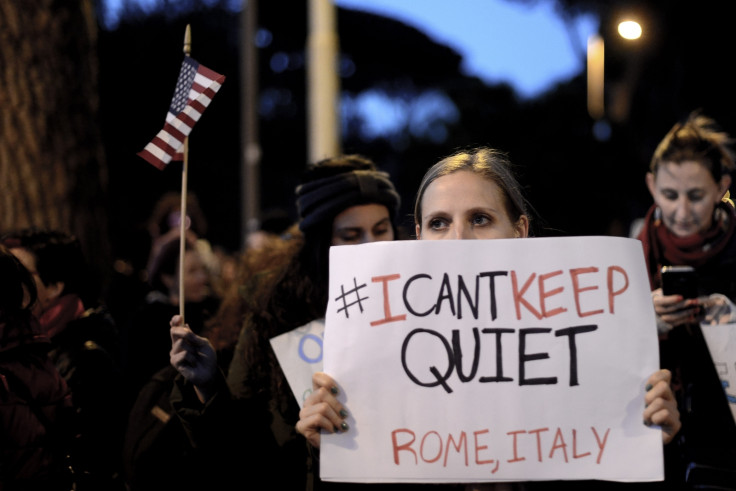 Raggi and Lorenzin's comments came after hundreds of women took to the streets of Florence at the weekend to demonstrate in solidarity with two US students allegedly raped by two Italian policemen after they escorted them from a nightclub.
The organisers of the protests claimed that Italian coverage of the case reflects "a sexist rape culture [...] that constantly insinuates that the victims 'were asking for it'", according to The Local.
The officers are being investigated.
Earlier this month, the gang-rape of a Polish tourist and a transgender woman rocked the tourist town of Rimini.
Four people were arrested after being accused of raping the Polish woman while beating and robbing her husband and forcing him to watch the sexual violence. The gang was also accused of raping a Peruvian transgender woman on the same night.
Poland has called for the extradition of those accused of raping the 26-year-old Polish woman. Those arrested include a 20-year-old Congolese man who had arrived in Italy in 2015. The other alleged gang rapists are two brothers aged 15 and 17 and a 16-year-old boy.
The recent cases of rape have reignited a debate on immigration in Italy, with far-right movements calling for a halt to immigration and chemical castration for the alleged rapists.
Following the latest case in Rome, the leader of the far-right Lega Nord political party, Matteo Salvini, wrote on Twitter:"Enough, this has become an epidemic!"