Ronaldo "Jacare" Souza has signed a new eight-fight contract with the UFC, ending speculation that he might sign for fellow MMA promotion, Bellator.
The Brazilian's deal was originally set to end following his bout with Robert Whittaker that takes place at UFC on Fox 24 on 15 April.
Souza (24-4 record in MMA), who had won seven of his last eight fights in the UFC, had grown disgruntled with his lack of a title shot as well as the current state of the middleweight division.
Having previously revealed that he is open to retiring from fighting if he grows tired of waiting for a title shot, there were talks of "Jacare" potentially moving to Bellator, especially after the promotion's president Scott Coker admitted to keeping tabs on him.
The fighter's manager Gilberto Faria also recently revealed that an agreement was not reached on a new contract.
"We've been going back and forth [with UFC officials] for a while," Faria said, as quoted on MMA Fighting. "We still have not reached an agreement on his value, but we will continue to talk after the fight."
"Our goal is to reach a new agreement shortly. The UFC middleweight belt is Jacare's goal. With a good contract in place, we will keep fighting the best middleweight talents out there and earn the title shot."
However, it looks like the UFC have dodged a bullet as they will not lose Souza, with the middleweight contender having signed a new contract, reportedly consisting of eight fights.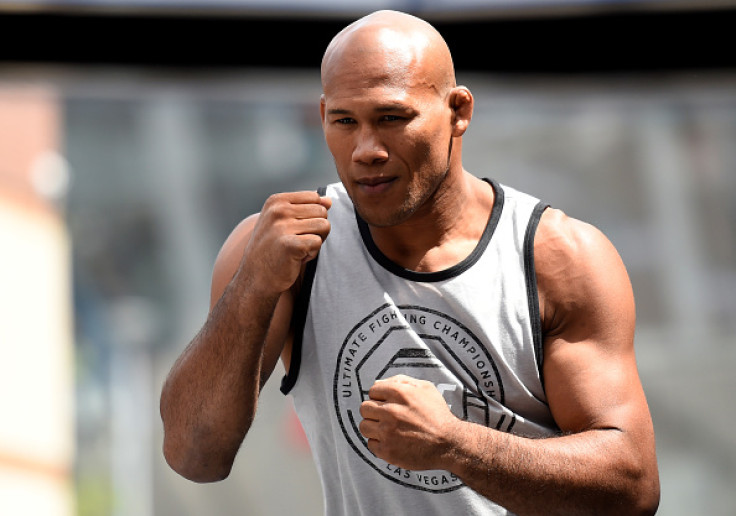 "I'm very happy!" Jacare wrote on Instagram. "New contract signed with UFC. Let's go for some more battles!"