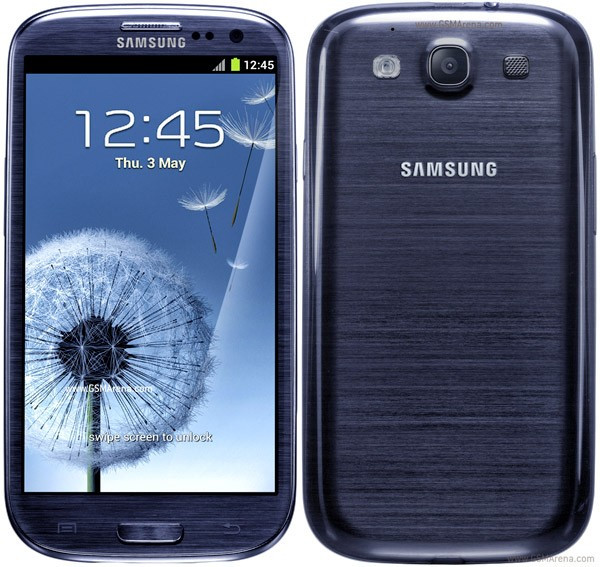 Android has been long known for its ease of customisation and flexibility in supporting third-party apps on-the-go. The idea of rooting added greater tweaking capabilities to the Android device, while also unlocking hidden functionalities.
CF-Root is said to be the easiest rooting tool available for Android smartphones at the moment and helps even a novice user successfully accomplish the rooting process, even on a brand new Galaxy S3, thanks to the unlocked BootROM provided by the handset maker. With due credit to Chainfire from XDA developers, the revised version of CF-Root enables Super User access through the root permission management app. Besides this, ClockWorkMod 5.5 recovery and CWM Manager are also supported.
Key points to be noted before beginning the process
You can verify device model by navigating to Settings > About Device > Model Number. According to Chainfire on XDA Developers forum, this rooting tool is limited to the GT-I9300 model and will not work if the model has a suffix or with any other model
CF-Root is crafted for beginners and will restore the device to stock configuration. It needs to be used in conjunction with stock Samsung firmwares. As a word of caution, it is always advisable to backup important data before starting the process of rooting.
"CF-Root has been available for many device (Galaxy S1, Galaxy Tab 7", Galaxy S2, Galaxy Note, Galaxy Nexus) and has clocked over4million downloads. This is not even counting custom ROMs that already include it. Don't be a leech, buy me a beer (and use the "Thanks" button!). Imagine if every CF-Root user has donated me $1... :)" reads the message from the developer - Chainfire - on the XDA Developers website.
What's in the Package?
Root: SuperSU
Recovery: ClockWorkMod 5.5
Utility: CWM Manager
Unlike CF-Root for some other devices, this iteration of CF-Root does not include a custom kernel. Your kernel remains the stock kernel and thus goodies like insecure adbd (ro.secure=0), custom boot scripts, and custom boot animations are not supported.
Root - SuperSU
This special root permission will allow apps to gain root (superuser) access.
Recovery - ClockWorkMod (CWM)
A custom CWM 5.5 build is included in CF-Root, which provides the ability to install custom ROMs and do Android (full device) backups and restores.
Utility - CWM Manager
The My Management app for CWM is also installed, which allows you to command CWM (install a ROM, make/restore backups, etc) from normally booted Android.
What You Need?
Download Odin3-v1.85.zip - [Click for QR Code]
Download CF-Root-SGS3-v6.1.zip
How to Root Galaxy S3 GT-i9300 Using CF-Root
Step 1: Download ODIN 1.85 tool and extract the zip file
Step 2: Download CF-Root-SGS3-v6.0.zip package and unzip the file
Step 3: If you end up with a recovery.img and cache.img file, it means you have extracted twice. Delete those files and extract the CFG-Root package again. You should get a single CF-Root-SGS3-v6.0.tar file, which confirms successful extraction.
Step 4: Make sure your device is connected to your computer and run ODIN.exe.
Step 5: Now tap PDA and select the .tar file extracted in Step 2.
Step 6: Place your device in Download Mode by turning it off and holding VolumeDown + Home + Power simultaneously. Now, if it asks to press a button to continue, press the listed button or run "adb reboot download" command. After that's done, reconnect the phone to the computer.
Step 7: Make sure the Repartition option is not checked, click Start and wait for Android to boot. It should only take around thirty second. The Samsung Galaxy S3 will now have basic root-access.
According to XDA Developers, those who are planning to sell the device or remove rooting capability due to any issues, could try the following procedure:
Step 1: Use Triangle Away to reset flash counters and pull the battery immediately after rebooting starts
Step 2: Boot into recovery and perform a wipe. Pull the battery immediately after rebooting starts
Step 3: Go to SamMobile and download stock firmware for your region
Step 4: Flash the stock firmware on your device
Step 5: Allow Android to reboot, go through device setup (without doing any logins) until Android is fully usable again
Step 6: Reboot and wait at least 10 minutes
Step 7: Check Settings > About device > Status and make sure Device status is not Modified
Step 8: Perform another factory reset
Step 9: Boot into download mode and make sure the flash counter and system status are all set to official
Users who need assistance in installing Android 4.1 Jelly Bean Over-The-Air (OTA) update (unofficially) on their Galaxy S3 I9300 smartphones should follow our step-by-step guide posted here.