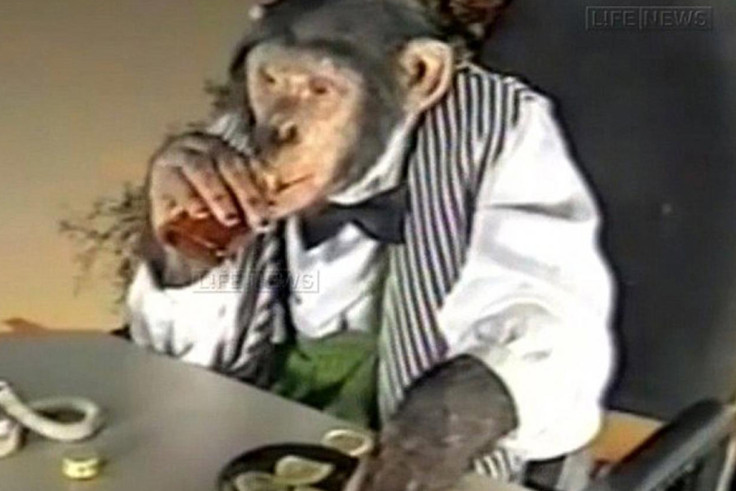 A chimpanzee who drank and smoked heavily while working at a casino in Russia has died at the age of 24. The chimp, named John, was frequently offered whisky and cigarettes by gamblers while he was spinning the roulette wheels at the Kosmos casino in Moscow.
In 2008, John was transferred to Gelendzhik safari park on the Black Sea coast, where staff had to spend months weaning him off nicotine and alcohol.
The chimp was kept away from visitors for an entire year as his health was so poor. Nikolay Mashinsky, director of the park, told reporters that John suffered from conditions such as diabetes, oedema and dermatitis because of his "turbulent" life at the casino, reported The Times.
"His immune system was weak, he was constantly coughing and he had a high temperature for almost a year," Mashinsky added.
The chimp is said to have gone into fits of rage and refused food when he was completely withdrawn from alcohol, meaning keepers were forced to gradually decrease his dosage until he was teetotal.
Mashinsky said by 2010 John's condition had improved significantly that and "once again he was able to shine in public and make an impression".
The zoo confirmed he has now died of a heart attack aged just 24. In capacity, chimps usually live between 50 and 60 years.