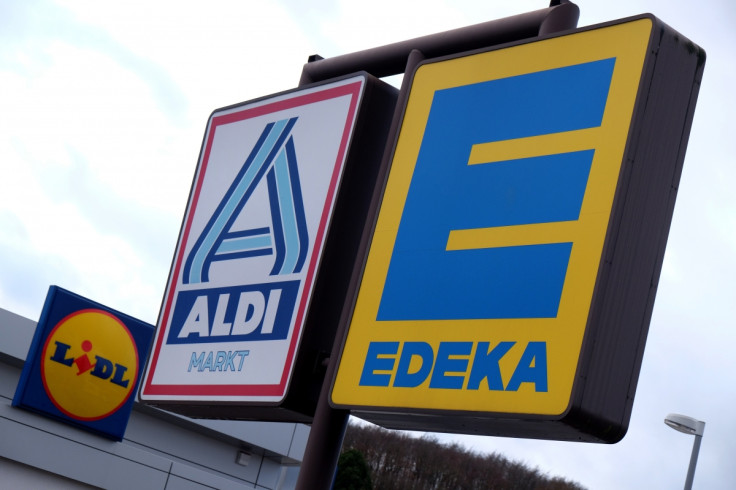 UK consumers prefer Aldi or Lidl for their Christmas groceries, according to food and grocery research firm IGD. Almost 70% of the respondents said that they would visit the discount chains in the weeks leading up to 25 December for part of their Christmas food shopping.
Joanne Denney-Finch, chief executive of IGD said, "Beyond saving money, shoppers also cite the quality of products, the new products available and the opportunity to buy items unavailable anywhere else, as reasons for shopping in discount stores."
In November, it was reported that Aldi and Lidl officially held 10% of the grocery market share in the UK, more than double the proportion they had in 2012. According to figures published by analyst Kantar Worldpanel, the German budget retailers were gaining a foothold in the UK groceries market with their growing sales.
Aldi and Lidl in an effort to attract more middle-class shoppers to their stores have not only improved the quality of their food in recent times but have also started selling some upmarket products such as £4.99 (€7.1, $7.5) whole lobsters and wine.
These chains have forced the big four supermarkets, namely Tesco, Morrisons, Walmart and Sainsbury's to cut their prices in order to compete better and to slow down shoppers from walking away to the German discount chains. Tesco, in response, started offering lobsters at £6 from November. These were sustainably sourced with Marine Stewardship Council certification and weighed 50g more than Lidl's lobster.
The IGD study, conducted between 13 November and 15 November surveying 1,055 shoppers, also revealed that 56% of the respondents intended to visit more than one shop for their Christmas grocery shopping. This does away with the tradition of people visiting just one shop to make that one big purchase for Christmas. The data also reveals that this growing trend of shopping across multiple stores will continue beyond Christmas.
However, Mike Coupe, chief executive at Sainsbury's was optimistic of his supermarket chain achieving good sales during Christmas. He said that some people may still be interested in treating themselves to better products and his stores may benefit as a result.
In October, it was reported that Sainsbury's would carry out trials of a new strategy in six of its supermarkets across UK in response to new and emerging shopping trends. The new strategy was part of its efforts to win back shoppers and increase sales.
"Supermarkets will remain by far the most popular destination but discounters, specialist stores (such as butcher and off licences) and convenience stores are also favoured by many. People are shopping around and spreading their spending across a growing number of formats," Denney-Finch said.