The Royal House of Windsor docuseries has tied up a few loose ends in terms of the British Royal Family, with the fifth instalment of the series focusing on one of the most complex personalities of them all: Diana, Princess of Wales.
So far, the informative series has touched on Prince Philip's radicalisation of the British monarchy and Prince Charles' romantic life through intimate love letters.
However tonight's offering, of 22 March, dives into the deep end about the mystery surrounding Lady Di's untimely death.
It explores how her huge personality and celebrity status rubbed the Windsors up the wrong way, culminating in her famously candid 1995 Panorama interview prompting the Queen to demand Prince Charles to divorce her.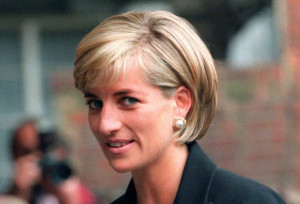 The programme delves into the aftermath of her tragic death on 31 August 1997 in Paris, where she died alongside her boyfriend at the time, Dodi Fayed. After her tragic death, the House of Windsor was shaken, but Diana left an enduring legacy in the form of her two sons; both Princes William and Harry who continue her passion for HIV and mental health charity work.
Diana's passing was met with extraordinary public expressions of grief, as many will never forget the copious amounts of flowers laid outside Kensington Palace.
Her funeral at Westminster Abbey drew an estimated three million mourners and onlookers in London, along with worldwide television coverage watched by 2.5 billion people. Sir Elton John memorably performed a new version of his song Candle in the Wind at the service.
But it was the reaction of the Royal Family to Diana's death that caused resentment and outcry. The Queen and the rest of the family's rigid adherence to protocol, and their concern to care for a grieving William and Harry, was interpreted by some as a lack of compassion.
The Sun famously asked in a headline: "Where is our Queen? Where is her Flag?" The reason for the flag no-show was that the Queen was in Scotland when the news broke, and the Palace's flag is only flown when she is in residence.
The Royal House of Windsor continues tonight (22 March) at 9pm on Channel 4.