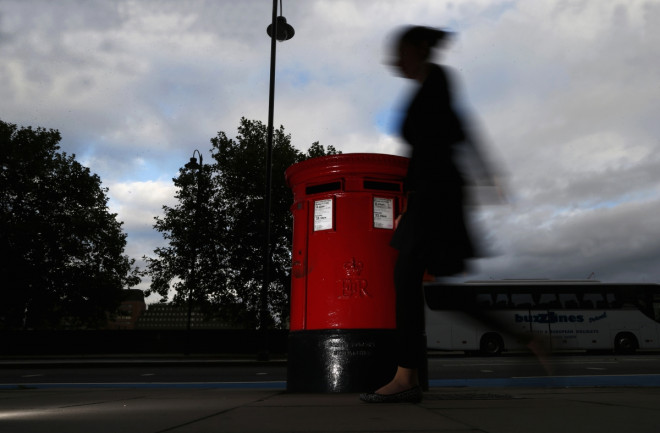 The newly privatised Royal Mail plans to slash 1,600 jobs as part of a cost cutting programme.
The postal service explained that the majority of the roles will be among its managerial staff in its head office.
The company, which became a FTSE 100 constituent in December last year, said the net effect of the move will be 1,300 jobs losses – since the firm plans to create 300 new or enhanced positions.
"We are continuously improving our efficiency, whilst maintaining our high quality of service," said Moya Greene, chief executive of Royal Mail.
"We need to do so in order to effectively compete in the letters and parcels markets.
"This is the best way to ensure the continued delivery of the universal service and the good quality jobs we provide for our people."
The employer said it will immediately commence a formal consultation with trade unions Unite and the Communication Workers Union (CWU).
Royal Mail also stressed that there will be no impact on frontline employees, including postmen and women, from the cost cutting programme.
The plan is expected to deliver annualised cost savings of around £50m (€60m, $82m), of which approximately half will be achieved over the next year or so.
But Unite, which represents 7,000 managers at the firm, warned that the move could cause industrial action.
"Royal Mail's primary reason for existing is now about making profits rather than serving the nation," said Brian Scott, Unite officer for Royal Mail.
"Unite is demanding a commitment to no compulsory redundancies on fair terms and an effective method for redeployment within the restructured organisation.
"If Royal Mail refuse we will have no alternative than to consider a ballot for industrial action."
The news comes after the business secretary Vince Cable reportedly urged Royal Mail directors to cap Greene's pay rise to 3% – in line with the postal service's workforce.