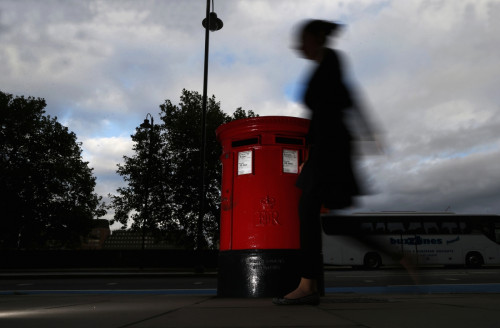 The newly privatised Royal Mail has commenced talks with union officials over a company charter, which will set working conditions for more than 100,000 of the postal giant's workers.
The charter, which will be similar to the BBC's, will mean that the agreed employment conditions can only be overturned by a vote of the firm's shareholders.
According to the Guardian newspaper, the Communication Workers Union (CWU) and Royal Mail said they aim to complete the agreement by June, which will be ahead of the employer's annual general meeting in the summer.
The Royal Mail told IBTimes UK that "we are commencing the process of developing a company charter, with the CWU's input. It will set out the values and principles Royal Mail Group stands for."
But the organisation did not comment on whether the agreement would be put to shareholders.
The CWU objected to the Royal Mail's privatisation, but has since secured a "ground-breaking" deal to significantly boost pay, provide extensive legally binding job security commitments, improve industrial stability and safeguard pensions.
The union said more than 94% of Royal Mail workers who voted agreed to the deal, which will see pay increase by 9.06% over three years and also give workers legal protections on their terms and conditions.
"We are extremely pleased to secure this ground-breaking deal with Royal Mail, which postal workers have overwhelmingly voted to accept," said Dave Ward, deputy general secretary of the CWU.
He added: "We have achieved extensive and unprecedented legally binding protections for employees that not only strengthen their job security, but also shape the values and principles that the Royal Mail Group will operate under as a private organisation."