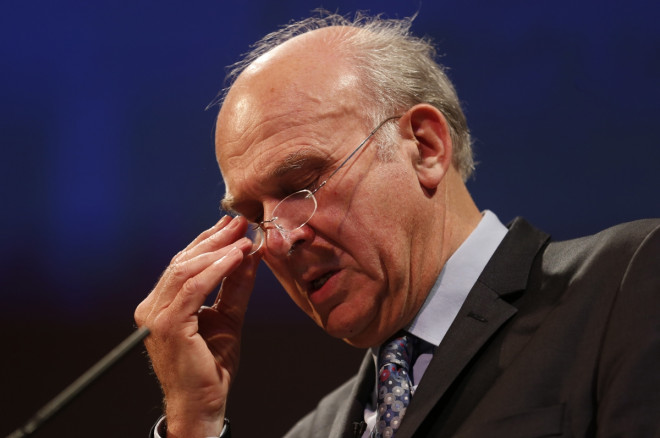 A political storm is brewing as the boss of the newly privatised Royal Mail could see her pay rise capped due to an intervention from the UK's business secretary.
Vince Cable wants to limit Moya Greene's salary hike to 3% – to be in line with the rest of the firm's workers.
According to Sky News, Cable told directors of the national postal service that he expects the chief executive's pay to be restrained.
The business secretary reportedly warned that anything over the 3% level could prompt the government, which holds 30% of shares in the firm, to vote against the increase at the employer's annual general meeting in July.
Greene received more than £1.4m in total remuneration in 2013 and her salary was £498,000.
But the chief executive agreed to return £120,000 paid towards the cost of buying a house after Cable objected to the payment.
The news comes after Cable came under fire as the Royal Mail hit the FTSE 100 more than 80% above the government's 330p offer price in its initial public offering.
Chuka Umunna, Labour's shadow business secretary, claimed that the move was "botched".
"Royal Mail has yet to put remuneration proposals to its shareholders including the Government, which remains the company's largest shareholder," said a spokesperson at the Department for Business, while declining to comment on Cable's alleged intervention.
"We will of course discuss proposals with their remuneration committee to understand their thinking behind any changes. We have a vote at the AGM and will decide how to exercise that vote."