The Royal Mint is producing a range of specially designed Sapphire Jubilee commemorative coins for the 65th anniversary of Queen Elizabeth II's accession to the throne on 6 February. The milestone will be the first for any reigning monarch in the UK.
The commemorative coins will feature denominations from £5, £10 and £500 to £1,000 priced between £13 for the £5 piece and £49,995 for the £1,000 UK gold proof kilo coin.
The coins will feature the Queen's image on the main side and a message from her when she was about to take on the role of the Queen: "My whole life, whether it be long or short, shall be devoted to your service." The £5 range will also have the imperial state crown on the reverse, Sky News reported.
Explaining the design for the £5 range, Glyn Davies, its designer, said: "I drew inspiration from the regalia associated with the Queen's coronation.
"As opposed to many traditional designs, I've rotated the crown to make a feature of the Stuart sapphire.
"I have also included a quotation from Her Majesty's 21st birthday speech, which makes the design more personal. I used computer-aided design to create the inscription, but sculpted elements of the crown in clay," he added.
The other series of the commemorative coins were designed by Gregory Cameron, a Bishop of the Anglican Church in Wales, serving the Diocese of St Asaph. The £10, £500 and £1,000 coins reportedly feature the royal coat of arms on the reverse.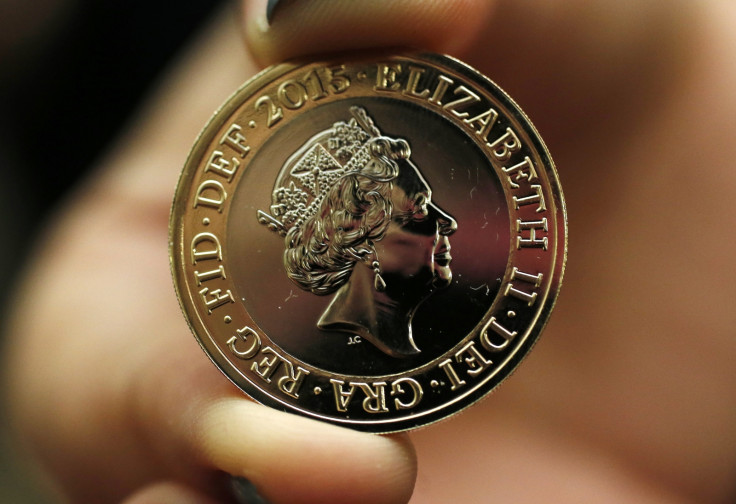 "The arms in my design are shown in an oval cartouche, surrounded by flourishes that reflect the celebratory mood of the coin," Cameron said.
He added: "The shield is supported by two branches. On the left, as we look at the shield, is the olive branch, a symbol of faithfulness and reconciliation, and on the right, a branch of oak, representing stability and loyalty in service.
"These are all qualities that we can associate with Her Majesty," the Bishop was quoted as saying by Sky News.