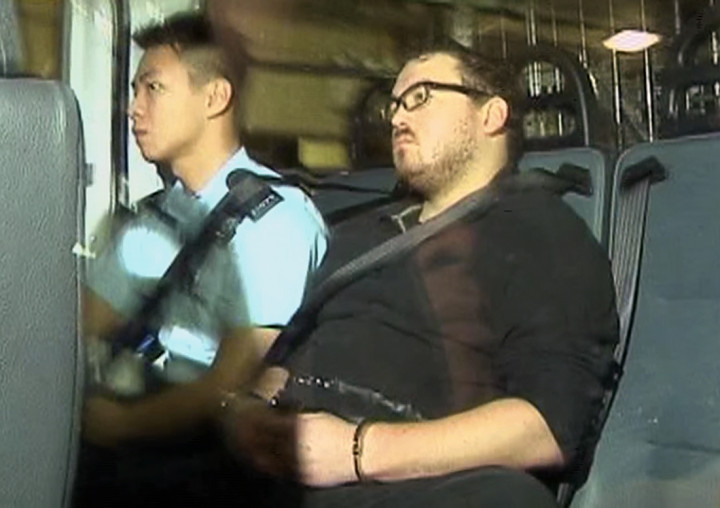 British banker Rurik Jutting is to undergo mental health tests in Hong Kong over the alleged murder of two prostitutes.
Jutting, 29, appeared at a court in the city today (Monday), where he spoke only two times to say "I do" under questioning by the magistrate.
Proceedings were adjourned for weeks so that psychiatric tests can take place, in order to discover whether Jutting is capable of entering a plea in the case.
Former Merrill Lynch banker Jutting has also not yet consented to taking part in a crime reconstruction, which is a staple part of high level investigations in Hong Kong.
The bodies of Indonesian sex workers Jesse Lorena and Sumarti Ningsih were found in Jutting's expensive, high-rise apartment in the district of Wanchai, earlier this month.
Days earlier, he reportedly wrote an email describing himself to colleagues and clients at Merrill Lynch as an "insane psychopath". Reports claim he subsequently insisted there was nothing wrong with him.
Jutting quit Merrill Lynch shortly before he is alleged to have killed the women. Ningsih's body was found in a state of decay inside a suitcase, while Lorena was on the brink of death and died soon after.
It has emerged Jutting was stripped of his licence to trade securities in Hong Kong, around the time he is accused of killing the women.
The case has shone a spotlight on the seedy underbelly of Hong Kong, where ex-pats working in finance lead hedonistic party lifestyles involving sex workers - often from impoverished communities.
Speaking to the Telegraph, a former investment banker in Hong Kong described life in finance as "sad and boring".
He said: Their life is kind of sad and boring: fourteen hour shifts, no friends, no transferable skills, empty homes, no relationships, lots of abuse and control coming onto them, a boring job that they cannot explain, and no idea what is going on because they do not even have the time to read the newspaper. That explains all the drugs and hookers."