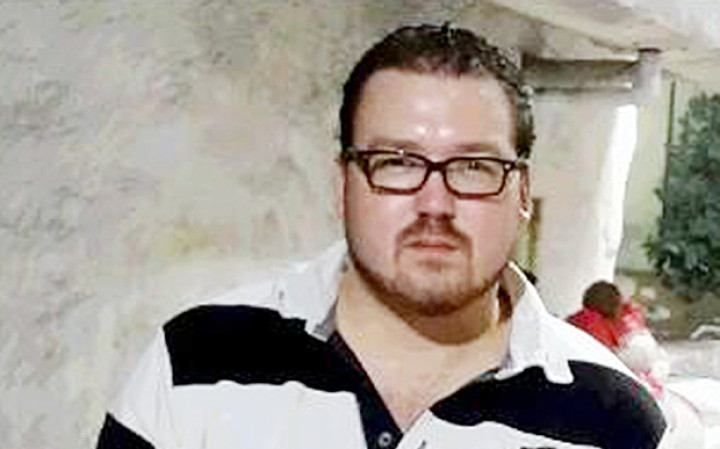 "Insane psychopath" banker Rurik Jutting has reportedly told the authorities in Hong Kong: "I'm not mad," in an apparent U-turn by the chief suspect in two murders.
Jutting is said to have claimed there is nothing wrong with him to investigators in the case of two prostitutes found dead inside the former Merrill Lynch banker's flat.
If verified, the new claim by him would beg the question as to why he would reportedly describe himself as an "insane psychopath," in an out of-office email to clients and colleagues at the bank.
The British 29-year-old Cambridge University graduate is suspected in the deaths of Jesse Lorena and Sumarti Ningsih, whose decomposing bodies were discovered in his flat last week.
A source told the Mail: "Jutting was frank and honest that the girls died in his flat, and that nobody else was there. But he is adamant he is not mad."
Unconfirmed reports say Jutting has told his legal team the two deaths happened in his high-rise apartment because of unspecified "incidents involving him and girls."
Since Hong Kong police took the banker into custody, a picture has emerged of a young man troubled by a failed relationship, work pressures and potentially drugs too.
Drinkers in a seedy red-light district of Hong Kong favoured by bankers which Jutting frequented, have spoken of witnessing disturbing behaviour by him.
Speaking to the Mail, one British ex-pat said Jutting sometimes appeared so high on drugs, that he could not remember his name or where he was.
The unnamed man compared Jutting to "a zombie" and blamed it on cocaine use. "Cocaine is the drug of choice for expatriate bankers in Hong Kong," he said.
Jutting was also said to have been unpopular with vice girls in the district who disliked him for paying as little as possible for sex and being a lousy tipper.