Russell Wilson and Ciara sex ban: God told NFL player not to sleep with r'n'b star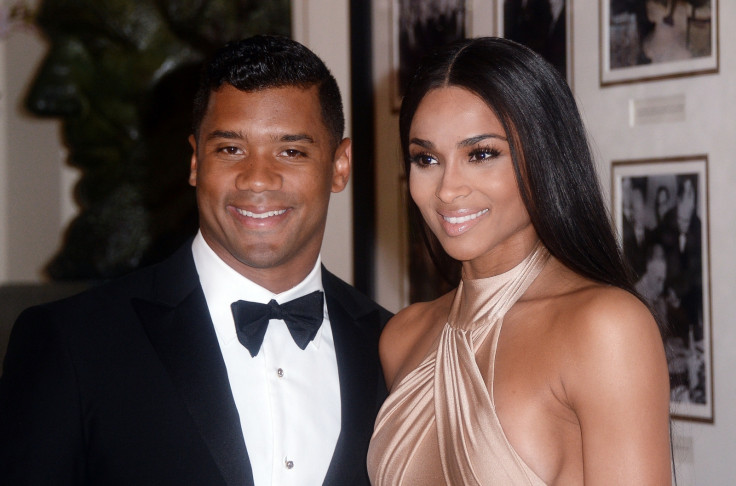 After Ciara's failed romance with rapper Future, it looks like the 29-year-old singer may be trying out a different style of dating with her new beau Russell Wilson.
According to the NFL star, the couple – who started dating in April – are abstaining from sex because God asked him to do so.
Speaking to San Diego pastor Miles McPherson at a recent appearance at The Rock Church, the Seattle Seahawks player said God instructed him to lead his new partner, not bed her.
"She was on tour, and I was looking at her in the mirror, and God spoke to me," Wilson told the pastor. "He said, 'I need you to lead her.'"
He explained that he knew that God orchestrated their relationship to "bless so many people" and wanted them to remove sex from the equation.
"With the impact that she has and the impact that I have – we're not going to be perfect by any means," he told the assembled audience. "Life's not perfect. Nobody's perfect. He's anointed both of us. I know that He's calling for us to do something miraculous."
Luckily for Wilson, the I Bet hitmaker was receptive when he conveyed God's message.
"She completely agreed. If you can really love somebody without that, you can really love someone."
While Wilson is keen to maintain a platonic relationship, he admitted that staying out of the bedroom is not an easy task and asked McPherson to "pray" for them.
"I ain't gone lie to y'all now. I need y'all to pray for us," he laughed. "I know y'all seen her on the screen now. If there's a 10, then she's a 15. So I need y'all to pray for me."
Ciara and Future called off their one-year engagement in 2014, just weeks after the birth of their first child. Wilson was previously married to his high-school sweetheart, Ashton Meem, but the couple got divorced in April 2014.
© Copyright IBTimes 2023. All rights reserved.