At least 16 people have been killed and several seriously injured after a bus carrying construction workers drove off a pier into the sea in southern Russia on Friday (25 August).
The country's Investigative Committee said scuba divers had joined the search for survivors, with at least one person still thought to be missing.
Investigators didn't immediately say why the bus drove off the pier, but local officials pointed to faulty brakes.
The bus was carrying workers who were building a pier for an oil company on the Black Sea coast not far from Crimea, the Investigative Committee said.
The incident happened near the village of Volna in the Krasnodar region of the country.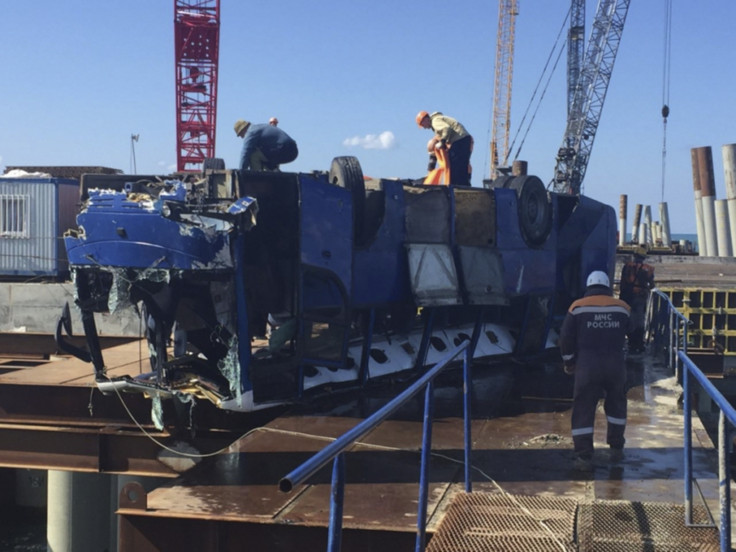 Official accounts of how many workers were on the bus that plunged into the sea changed several times Friday morning.
By noon local time, the Emergency Situations Ministry said 41 people had been on the bus — the 16 people killed in addition to 24 others who were rescued by divers and one man who was still missing.
Eight people have been hospitalised, five of them in serious condition, emergency officials said.
The Tass news agency quoted the town hall of the Temryuk district as saying that the bus drove along the pier for nearly a quarter of a mile before the brakes failed.
Pictures provided by officials showed the crumpled bus wreckage being hauled from the sea.