Russia doping scandal: Sports minister pleas for Rio Olympics ban to be overturned
Russia's sports minister has made a desperate plea for his nation's athletes to be granted access to the upcoming 2016 Rio Olympics and said the country is "ashamed" of the sporting champions caught in a storm of controversy amid allegations of doping and corruption. Vitaly Mutko, making the comments in The Sunday Times, argued that not lifting the nation's suspension for future events would be "unfair and disproportionate" and said Russia's clean athletes should not be punished for the actions of those found to be doping.
Last year, Russia was formally banned from international competition after a report was released by the World Anti-Doping Agency (Wada) which revealed a systemic level of "state-sponsored" doping.
Amid an outcry from the sporting world, the governing body, the International Association of Athletics Federations (IAAF) voted to suspend Russia after analysing the allegations of doping, cover-ups and extortion.
"We do not deny having a problem in Russia, and we are doing everything possible at state level to eradicate doping, including punishing athletes and coaches found to have violated anti-doping rules," Mutko wrote. "But doping is a global problem, not just a Russian problem."
The minister said that by the time of the Rio games, Russia's hopefuls will have been through rigorous testing by the IAAF. He said: "These are men and women who have sacrificed years of their lives striving to compete at the very highest level, who have dreamed of taking part in the Olympic Games, and who now face having their sacrifice wasted and their dreams shattered."
Despite admitting there had been 'serious mistakes' made by Russian management, he stopped short of commenting on allegations of Kremlin-level involvement.
"The reasons for the All-Russian Athletics Federation being suspended from the IAAF have been well documented," he wrote. "They are weighty. Serious mistakes have been made by the federation management, along with athletes and coaches who have broken anti-doping rules and neglected the principle of fair play, so fundamental to sport, for immediate benefits.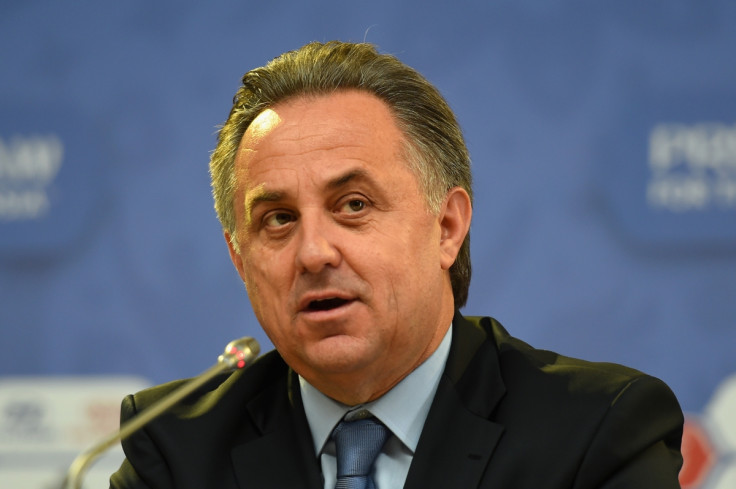 "We are very sorry that athletes who tried to deceive us, and the world, were not caught sooner. We are very sorry because Russia is committed to upholding the highest standards in sport and is opposed to anything that threatens the Olympic values."
Mutko added it would be "unjust" for the IAAF to demand intense scrutiny of Russian athletes and then deny continuing to sanction them. "No other country's athletes will have been placed under the spotlight to the same degree as ours will be. Such an intense glare does not allow anywhere for cheats to hide," he said. "We have done everything that has been asked of us by the IAAF in order to be reinstated."
However, as reported by The New York Times last week, the former head of Russia's anti-doping laboratory claimed that systemic cheating was rampant at the Russia-hosted Sochi Winter Olympics in 2014. Dr Grigory Rodchenkov claimed that up to 15 medal winners took performance-enhancing drugs and fooled officials by providing tainted urine sampling. He alleged the scandal involved some of Russia's major sporting stars, including former gold medal winners.
© Copyright IBTimes 2023. All rights reserved.