Russia Legalises Guns for Self Defence with Murder Rates Among Highest in World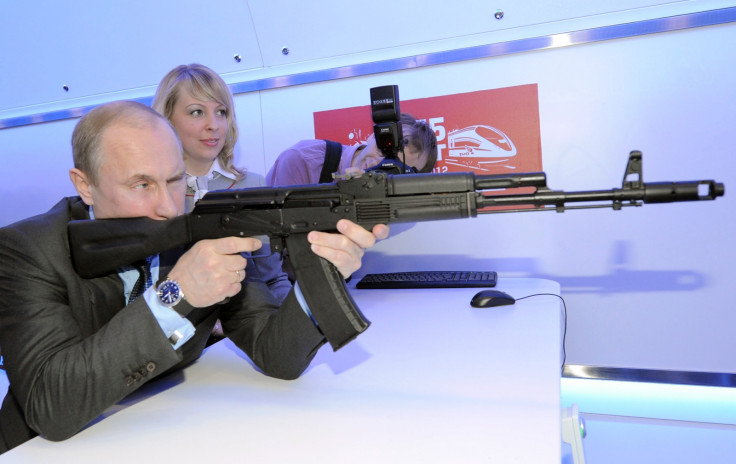 Russia, which according to official figures has the fifth highest murder rate in the world, has relaxed its gun ownership laws.
Previously, Russians were only allowed to own firearms for hunting or target practice, but under the new laws they will be allowed to carry them for self-defence as well.
Though Russia's murder rate has fallen since the 1990s, when organised crime flourished, figures show the country still has a high murder rate.
In the most recent year for which statistics are available, 2009, there were 21,603 murders in Russia.
This gives it one of the world's highest murder rates, according to a 2011 UN report.
In the same year the US, which has a population almost twice as large, had 13,636 homicides.
More than 80% of the killings in the US were gun related.
Pro-gun ownership campaigners however point to US statistics as proof that ownership of firearms could keep them safer.
Some Russians blame corrupt police for the high crime rates.
Opposition politician Alexander Navalny, who supports gun ownership, quipped to the New Republic magazine in 2012 that firearms could help keep Russians safer from the law enforcement officers charged with protecting them.
"We have a huge homicide rate, most of these murders are unsolved, and many police officers are among the criminals," he told the magazine.
"In America, the argument works that there are professionals to protect us. Here, the police are the main criminals, and they're armed."
Others from the pro-gun ownership lobby said that firearms would help keep Russians safer from criminals.
"A person may decide not to commit a crime if he thinks he may be shot or may encounter resistance," Maria Butina, founder of the Russian Right to Bear Arms organisation, told the magazine.
Currently, Russians own 13 million forearms, in comparison with the 310 million owned in the US.
In February, 15-year-old Sergei Gordyeyev killed two teachers with his father's rifle at his school in Moscow and took 20 students hostage before being arrested.
Under the new laws, gun licenses in the country will still have to be renewed every five years, and applicants will be required to undergo background checks and take a safety course.
Weapons that Russians will be allowed to carry in self-defence include pistols, revolvers and shotguns.
It will remain illegal to carry weapons in educational establishments, in bars and nightclubs, and at public gatherings such as street demonstrations and protests. It will also be prohibited under the influence of alcohol.
As if to underscore his belief in the virtues of being armed, Vladimir Putin, echoing Al Capone, this week told a meeting of the Russia United People's Front: "You can get a lot more done with politeness and a weapon than with politeness alone."
© Copyright IBTimes 2023. All rights reserved.