A London-based oligarch who was the banker to Russian President Vladimir Putin and his former BBC presenter lover are now struggling to live on 'just' £10,000 a week, it has been claimed.
Sergei Pugachev told the High Court last week he was worth about £45m after he had assets worth up to £1.3bn frozen following the collapse of Mezhprombank, the bank he co-founded.
After the onset of the 2008 financial crisis, the bank was plunged into difficulty and in 2010 collapsed with a deficit of more than £1.1bn.
Now, Pugachev, once one of Moscow's richest men and a former senator in his native country, is fighting the Russian state, which claims he plundered emergency loans to Mezhprombank paid by the Central Bank of Russia in December 2008.
The High Court case has apparently curbed the luxurious lives led by Pugachev and partner Alexandra Tolstoy, a former BBC presenter and distant relative of Russian writer Leo Tolstoy, after an order made in the summer insisted they and their three children survive on 'just' £10,000 a week.
Despite what seems to be a sizeable wedge, the sum could be seen as slim pickings to a man who sits on some of London's prime real estate, including a £12m house in Battersea as well as a château in Nice.
Pugachev's appeal against the asset freeze ended in the High Court yesterday (18 November). A decision is not expected until next year.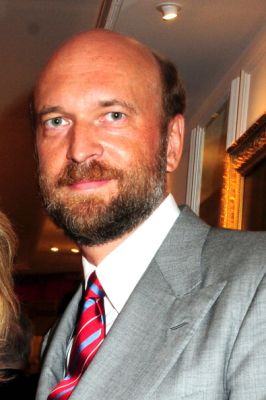 Rise and fall
Pugachev rose to prominence during the 1990s as a friend of Russian presidents Boris Yeltsin and Vladimir Putin, becoming a trusted lieutenant of Putin.
He set up the doomed Mezhprombank in 1992 and soon became one of the country's most powerful and richest businessmen.
When the financial crisis hit, Mezhprombank defaulted on its debts and lost its banking license after receiving a 40-billion-rouble (£800m) bailout from Russia's central bank.
A court in Russia declared the bank bankrupt in November 2010 and opened a criminal case in January 2011.
Pugachev left Russia, where he was charged with embezzlement, for London in 2011.