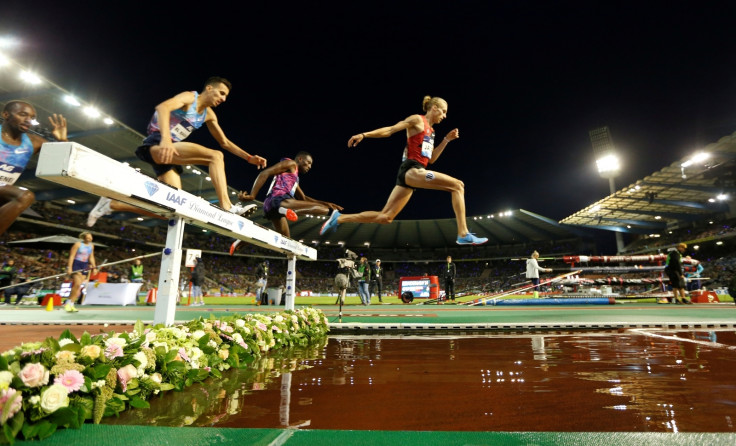 Thirty-six athletes pulled out of a Siberian track meeting when drug testers arrived, prompting an urgent review by Russia's athletics federation.
They withdrew from the Siberian Indoor Championships in Irkutsk when officials from Russia's anti-doping agency, Rusada, turned up at the two-day event.
A dozen competitors produced doctor's notes to explain their absence, but the rest - men, women, boys and girls - simply missed their events.
The 2015 world 110m hurdle champion Sergey Shubenkov, a Russian who now competes as a neutral athlete, tweeted: "Doping control drove in. Is that why a couple of dozen withdrew before the beginning?"
The Russian Athletics Federation said its disciplinary committee has begun an internal inspection into the withdrawals.
President of the federation Dmitry Shlyakhtin told news agency Tass that doping at regional Russian events was still a problem.
He said: "Our suspicions that the doping situation is not successful in all regions has increased even more but I cannot say that the athletes have withdrawn from the competition because they used illegal drugs until the relevant documents have been received."
Russian athletes have been banned from competing at international meetings since November 2015 after evidence of state-sponsored doping was uncovered.
Thirty-nine Russian athletes who were given lifetime Olympic bans following doping violations at the 2014 Sochi Winter Games will have their cases heard at the Court of Arbitration for Sport in Geneva on Monday (22 January).
In total 43 Russians were banned for doping offences at the Sochi games, with 42 lodging appeals.
Maxim Belugin, who was part of the bobsleigh teams which finished fourth at the games, is the only athlete not to have fought against his sanction.